Welcome to Little St. Simons Island. Marked by natural beauty and gracious hospitality, this little jewel awaits your discovery.
As one of the prized locations on Georgia's famed Golden Isles, Little Simons Island offers more than 7 miles of pristine beaches and 11,000 acres of undeveloped wilderness. If you're looking for a secluded escape from the big city, this is it. Equally important, it is privately owned and only accessible by boat. The Lodge on Little St. Simons Island has managed to retain all the charm of coastal living. Moss covered oaks and glistening marshes frame cozy accommodations.
What Makes St. Simons Island A Sustainable Island Paradise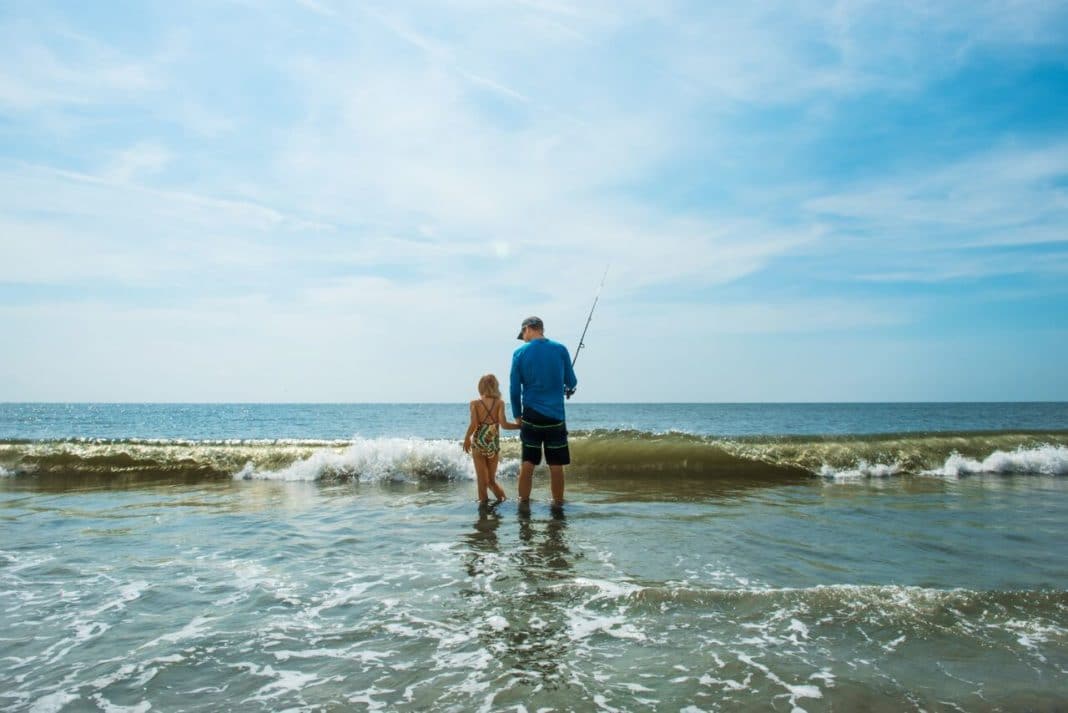 Ever since the island first opened to the public in 1979, guests have flocked from around the world to experience its natural beauty, sweeping coastal landscapes, and abundant wildlife. While the Lodge has won numerous awards, the island itself is the main draw.
Protecting the Land
Conservation organizations have also recognized the importance of this island's ecosystem. They have taken great measures to ensure an intact habitat and ensure healthy populations of rare and threatened wildlife. In 2015, the owners of Little St. Simons Island donated a conservation easement to the Nature Conservancy. Now, we can all rest easy knowing both the island's beauty and ecological integrity stand protected.
Let's Talk Accommodations
This is the ideal getaway. The guest experience is championed above all. You can choose from renting a room, cottage, or even the entire island. Stays are all-inclusive of the following:
Charming accommodations with high-quality amenities and daily housekeeping service.

Boat transfers to and from the island.

Breakfast, lunch, hors-d'oeuvres, and dinner prepared daily by our chefs as well as assorted snacks.

Unlimited

soft drinks as well as premium beer and wine with lunch and dinner.

Naturalist

-led excursions offered twice daily as well as evening programs offered most nights.

Use

of the island's recreational equipment like bicycles, fishing tackle, motorized skiffs, and kayaks.
Rooms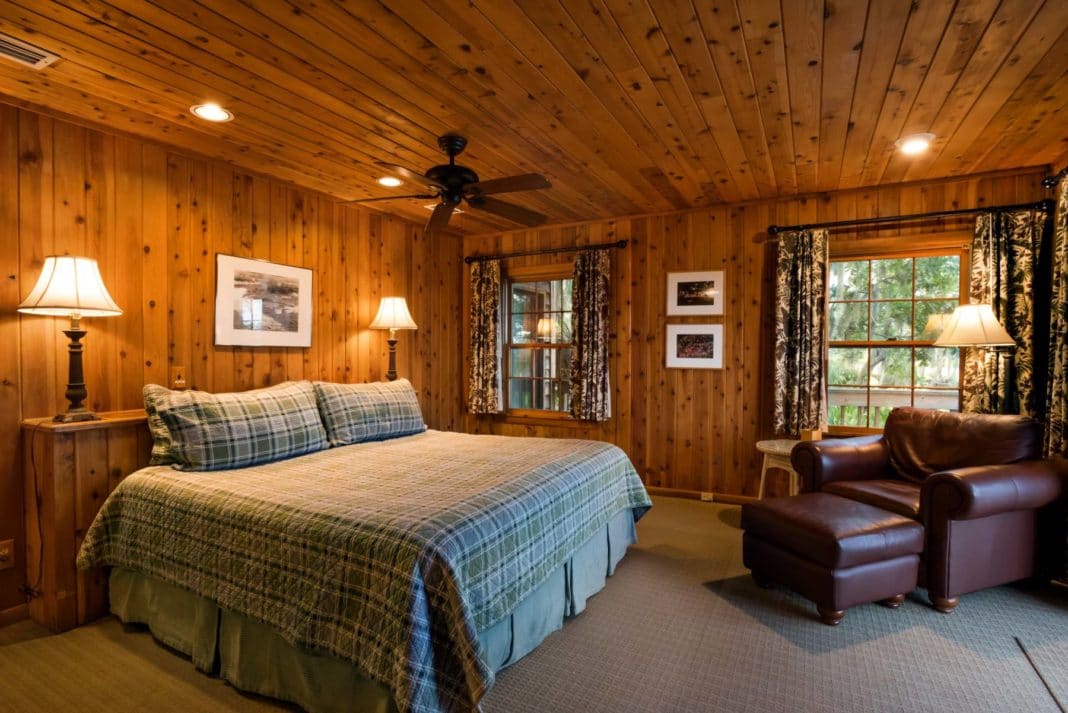 Credit: The Lodge on Little St. Simon Island
Rustic. Charming. Cozy. The Lodge on Little St. Simons Island offers three different types of rooms to stay in. They include the Hunting Lodge Rooms, Cedar House & River Lodge Rooms, and Helen House Rooms. Let's take a look at each and see what they have to offer.
Hunting Lodge Rooms
Built in 1917, the rustic Hunting Lodge sits right at the heart of island life. It serves as the primary location for guest meals and social gatherings. Inside, there are two guest rooms with private baths; each room accommodates up to two guests. Lodge Rooms are ideal for couples and solo travelers. You'll want to come back again and again.
What Nightly Rates Include
Nightly rates include lodging, three delicious meals whipped up by on-site chefs, beverages, and all island activities. Guided natural tours, use of recreation gear, and boat transfers are all included. While you're there, take advantage of it all. The all-inclusive rates for Hunting Lodge Rooms in 2018 vary.
Explanation of Rates
All Rates are for double occupancy. An additional adult in the same room is $200 per night and children under 12 are $100 per night.
An 18% service charge plus applicable taxes will be added to the above rates. There is a two-night minimum stay required for all reservations and holidays may have longer required stays. We welcome children of all ages May through September and children over the age of six October through April.
Cedar House & River Lodge Rooms
You'll find the Cedar House & River Lodge Rooms sitting at the river's edge, just a short stroll away from the main Lodge. Both the House and Lodge offer four spacious bedrooms, each with a private bathroom. Slide open the back door to expose a beautiful wrap-around deck. Beautiful marsh and river views await you, offering the perfect place to sip your morning coffee and read the paper.
Good for Large Parties
Furthermore, at the center of the River Lodge and Cedar House, you'll find shared rooms perfect for lounging with friends. Start up a roaring fire in the fireplace, help yourself to some cold drinks by the ice maker, and sit on a comfy daybed. This place was meant for relaxation.
Both the River Lodge and Cedar Room can be reserved for gatherings of up to 10 guests. Due to the prime views, these rooms can fill up quickly. When you go to make your reservation, we highly recommend booking far in advance.
Helen House Rooms
Built in 1928, this historic house reflects the island's notably unique architectural history. In addition, its prime location on the riverfront makes it perfect for couples seeking a romantic getaway. The house is tastefully furnished with elegant antiques and includes three bedrooms, each with a private bathroom.
Common areas include a large living room with a fireplace, a kitchen, screened porch, and courtyard. Two guest rooms have a king bed and one guest room has two twin beds. For an additional cost, a third guest may be added to the room and can sleep on a rollaway bed. The Helen House can be reserved for up to eight guests.
Cottages
One, two, three, and four bedroom cottages are available to those who are seeking additional privacy.
Tom House
This beautifully restored little cottage house is one of the most popular places to stay at the Lodge on Little St. Simons Island. Couples and honeymooners particularly love the cozy atmosphere. A quaint living room with a gas fireplace adds to the charm, and a one bedroom with a queen-sized bed, full bath, outdoor shower, and screened porch offer plenty of space.
Nightly rates include lodging, three delicious meals whipped up by on-site chefs, beverages, and all island activities. Guided natural tours, use of recreation gear, and boat transfers are all included.
Michael Cottage
At the edge of the forest near Hunting Lodge, you'll find this secluded 1930s-era bungalow. It's a favorite among families. The Michael Cottage includes two bedrooms, two bathrooms, a living room with a fireplace, kitchenette with washer and dryer, screened patio, and rear porch complete with an outdoor shower. Each room in the Michael Cottage can accommodate up to two guests.
Information on nightly rates can be found on the hotel website. Cedar House & River Lodge Cottages are also available for rent as are Helen House Cottages.
Full Island Rental
Splurge. Rent the whole island if you'd like. The Lodge on Little St. Simons Island can be all yours. Who doesn't dream about having their own private island every now and then? Full island reservations include accommodations for up to thirty-two overnight guests as well as meals, activities, amenities, and adventures. Nightly rates can be found on the hotel website.
Let's Talk Amenities and Activities
The Lodge on Little St. Simons Island offers some great outdoor adventure activities. Here, guests can immerse themselves in a host of daily excursions to explore the ecology of Georgia's barrier islands. Lively discussions and hands-on experiences with naturalists make for a memorable vacation experience.
Birding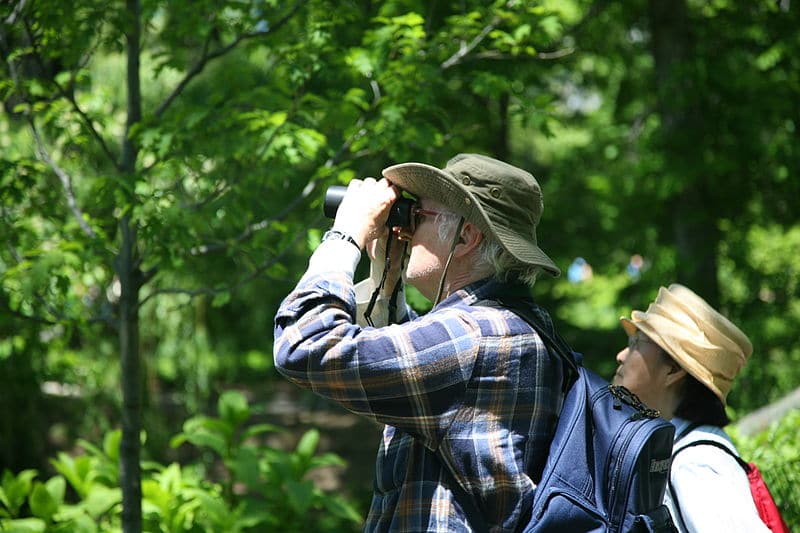 Here, only the sky is crowded. Located on the Atlantic Migratory Highway, the island is a prized spot for both avid and casual bird watchers. More than 330 species are regularly spotted here, from Bald Eagles to Roseate Spoonbills, and Painted Buntings. Furthermore, early morning excursions, evening owl prowls, and other birding activities are regularly held by the on-site team of naturalists.
Fishing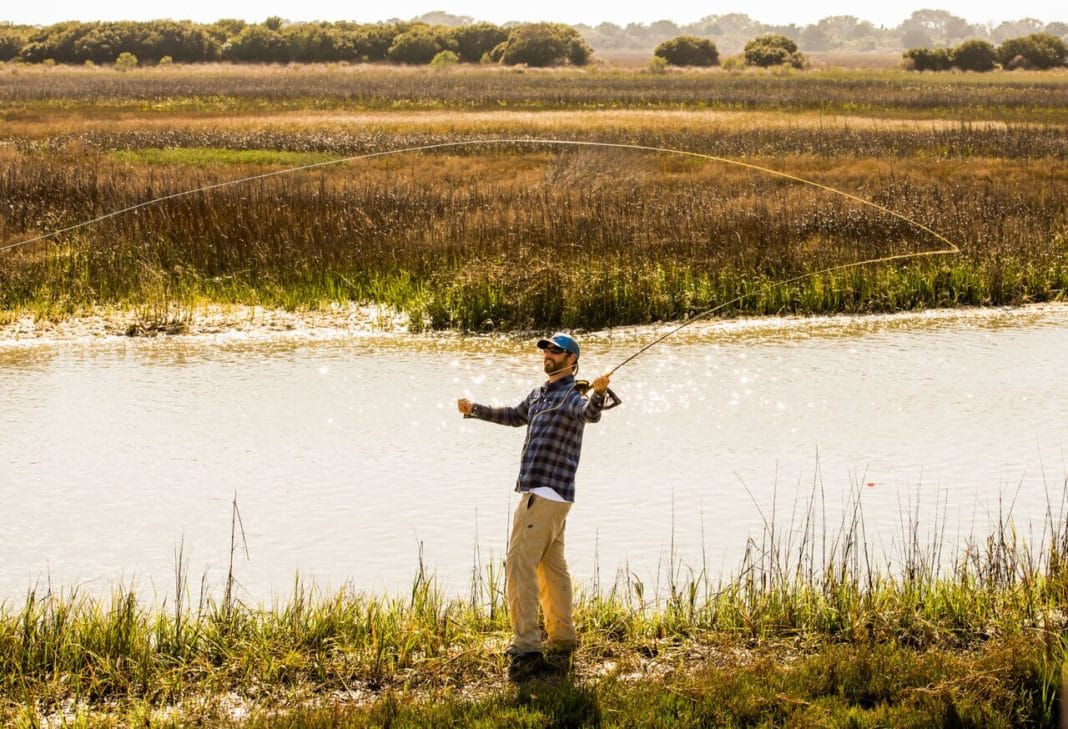 When you're ready, cast your reel! Anglers and first-timers, there's always a bite waiting in these waters. The tackle shack is always ready with poles and all the bait you'll need. The on-site naturalists can take you to favorite fishing holes and hopefully help you land a big one!
The Beach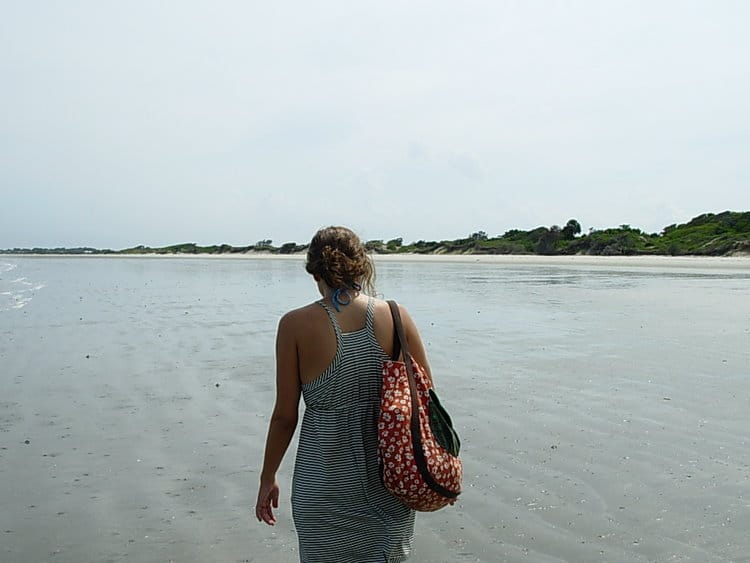 To say nothing of the beach experience would be a shame. Seven miles of Atlantic coastline make for ultimate relaxation. The beaches at the Lodge on Little St. Simons Island are perfect for solitude. It's not unusual to spend a few hours here accompanied by only the sound of seagulls in the distance and foamy waves rolling onto the shore. Rest easy. The beach pavilion has all you need including towels, chairs, lotion, umbrellas, and floats. Boating is always a great option too.
What Travelers Are Saying About the Lodge on Little St. Simons Island
Travelers laud the Lodge on Little St. Simons Island as a wonderful wilderness break. They loved the way the whole experience was orchestrated. From the boat ride in, to the privacy of cozy cottages and mouth-watering meals, guests are given nothing short of luxury treatment. In addition, the naturalist tours and outdoor adventures are top-notch.
Our Take On the Lodge on Little St. Simons Island
Escape the hustle and bustle of city life on a luxury private island retreat. Very few resorts offer the exclusivity and VIP treatment that the Lodge on Little St. Simons Island does. We highly recommend this hotel to anyone looking for a secluded retreat.
If You Have Some Extra Time…
If you have a little extra time on your hands, you should also check out Georgia's oldest city, Savannah. There are plenty of things to do there and amazing places to eat at.
Have you been to the Lodge on Little St. Simons Island before? Leave a comment for us below and let us know what you think!
Related Article: Best All-Inclusive Resorts In The USA