Make your camping trips cozier with the Lasko 754200 Ceramic Heater.
If you're a traveler who enjoys going camping, you could benefit from a portable heater. As we enter fall, the season brings colder temperatures and thus chillier nights outdoors. Those spending their days inside tents and campers may want a little extra warmth during the colder months. Even the best sleeping bags and top-notch camping tents can't keep you completely toasty in frigid weather. However, not all portable heaters have been created equally. Some don't offer enough heat or remain heavy and bulky to carry around from place to place. Anyone searching for a powerful heater in a compact size should consider the Lasko 754200 Ceramic Heater. This device provides tons of warmth, despite its smaller and portable design. Read on to find out more about this heater and its various features.
A Little About Lasko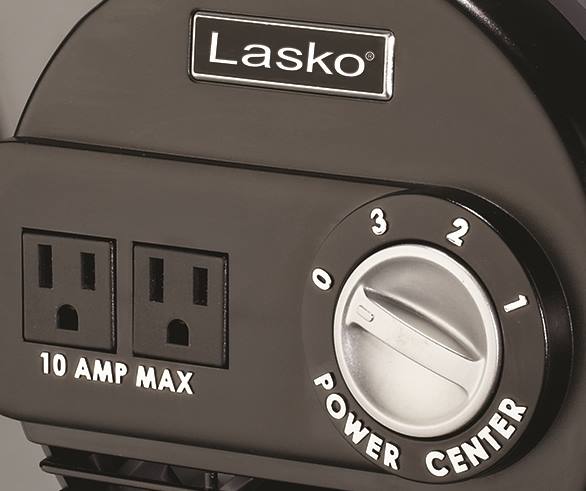 Credit: Lasko / Facebook
Lasko has been producing innovative products for home and office environments for 100 years. This company strives to create products that consumers all over the world need and desire. From existing in a shop in Philadelphia to becoming a massive company internationally, Lasko has maintained its consumer-driven mission statement. The brand specializes in making living environments more comfortable and healthier for everyone who purchases Lasko products. Beyond selling a range of heaters, Lasko also produces fans, air purifiers, humidifiers, and other household items.
The Lasko 754200 Ceramic Heater Features & Benefits
Provides Excellent Warmth
When you're looking to buy a portable heater, your top priority should be the device's ability to produce heat. Heaters that create only a tiny amount of heat will fail to keep spaces warm when the weather becomes cold. If you want your heater to fill a tent or camper with warmth, the device needs to have some power. You'll feel completely frustrated by heaters that leave you shivering and freezing while spending time outdoors.
Thankfully, the Lasko 754200 Ceramic Heater has been designed to produce a great amount of heat. Despite the smaller size of this product, travelers will get to experience true warmth while the device remains on. With a 1500-watt high setting, outdoors enthusiasts can heat up their tents and feel completely toasty during winter. Those who simply need a little heat inside their rooms or offices could also utilize the 900-watt low setting. Once the environment feels warm enough, you can turn the heater off or simply leave it on the fan adjustment.
Portable Design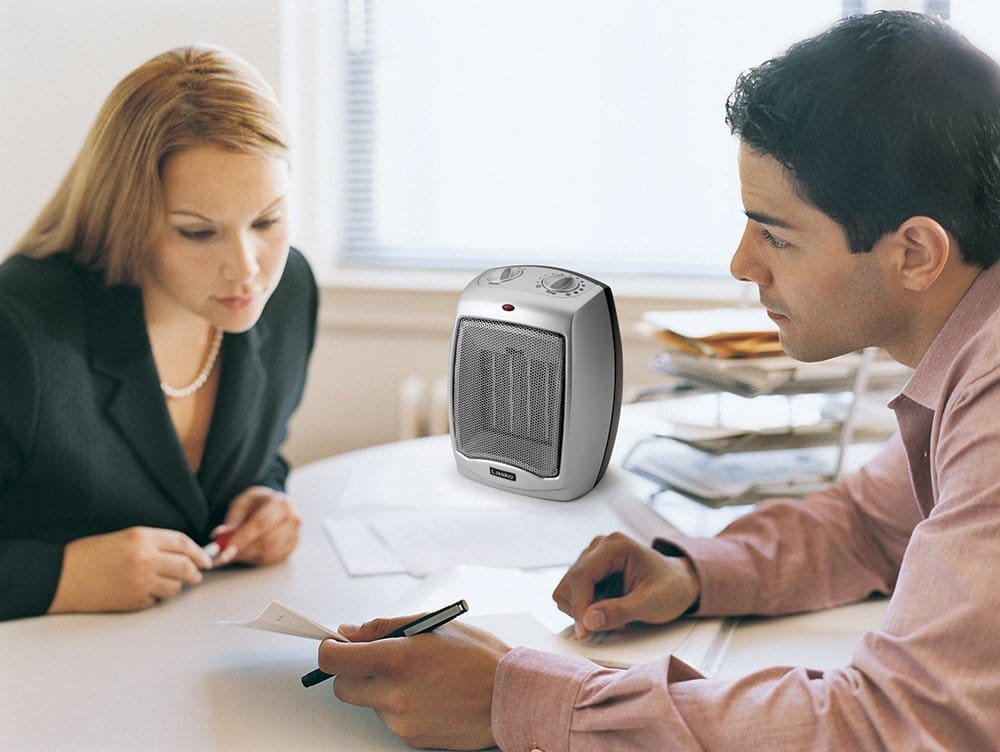 Too often, portable heaters claim to be easy to transport, but feel heavy and bulky. These kinds of heaters remain difficult to bring along on outdoors journeys and to and from work. If you're going to be camping or backpacking, you need a heater that doesn't weigh you down. Larger heaters might promise greater amounts of heat, while slowing travelers' speeds due to their weight. At the same time, the heater should have features that aid in carrying them.
With the Lasko 754200 Heater, travelers won't have to worry about lugging around hefty heating devices. This ceramic heater has been crafted for ease of transport, so you can bring it along without being weighed down. The product measures 5.75 by 7 by 9.2 inches, meaning it won't take up too much space in your backpack. Additionally, the heater comes with a super convenient carrying handle. You could hold the heater in one hand instead of having to use both to carry it.
Durable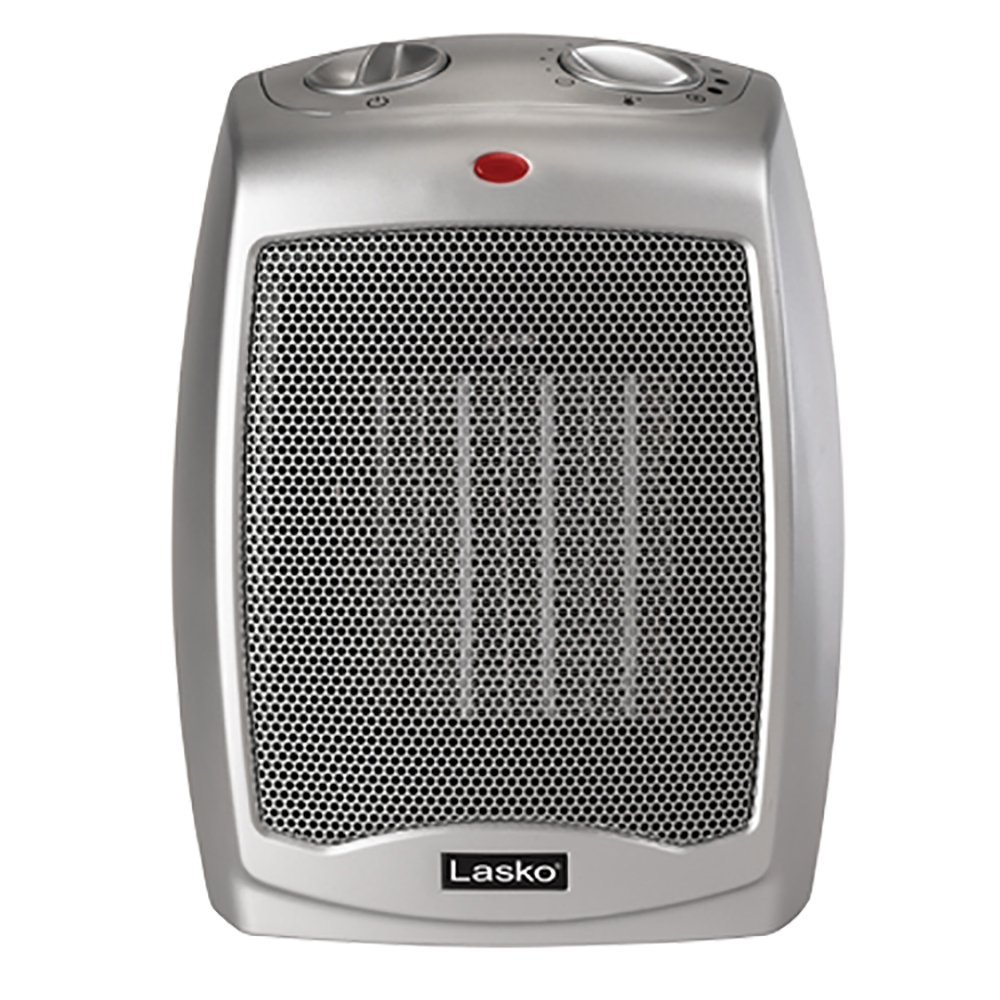 Many portable heaters have been constructed to last only a short while. This means that after multiple uses, the heaters may not continue to work properly. Accordingly, travelers can grow frustrated after their heater stops functioning soon after purchasing the product. On a similar note, heaters used in outdoors settings need to be able to withstand some wear and tear. If you're planning to bring the heater along with your camping gear, the device may experience some bumps and bruises.
When you buy the Lasko 754200, you won't have to worry about the product breaking after just a couple uses. The ceramic heater maintains a durable design, ensuring travelers can use it time and time again. Congruently, the heater will stay intact even after you lug it along on all your outdoors adventures. Travelers can travel comfortably knowing their heater will work for them when they arrive at their destination.
Safe and Easy to Use
One of the main issues with heaters involves the possibility of causing a fire. Some heaters don't have built-in features to prevent fires from occurring. Overheating often occurs when heaters lack the ability to turn off after reaching a certain temperature. Furthermore, many heaters might have confusing instructions, making them difficult to use. You may need to use the heater but lack the proper understanding to use it correctly.
Heaters like the Lasko 754200 have been crafted with the safety of their users in mind. This heater utilizes an automatic overheating protection feature, which means it turns off after becoming too hot. You won't have to feel anxious about the heater causing fires if you're not paying attention. However, you should still be wary of the heater and turn it off after leaving the room. Additionally, this heater remains extremely easy to manipulate. Manual controls with three settings make the device uncomplicated to use. An adjustable thermostat also means you can have greater control over the temperature of the heater and the room.
What Travelers Are Saying About this Lasko Ceramic Heater
Travelers who purchased the Lasko 754200 Heater raved about the product's ability to keep them warm. Even though the heater was small, the device offered lots of heat throughout the users' environment. Tents remained filled with warmth, keeping outdoors travelers toasty despite the chill outside. Spaces such as bedrooms and the interiors of campers were comfortably warm when reviewers utilized this heater. Additionally, travelers appreciated the Lasko 754200 Heater's safety features, as the device would turn off if it overheated. This meant reviewers could have peace of mind knowing the heater wouldn't become a fire hazard.
Some reviewers thought that the Lasko 754200 could have had additional safety features to help reduce anxiety while using it. For example, a few travelers wished the heater contained a mechanism to turn off if the heater tipped over. Similarly, a couple reviewers discovered the heater stopped working after only a small number of usages. However, most travelers found the Lasko 754200 to be a great portable product for keeping warm.
Alternative Tent Heaters You May Like
1. Mr. Heater Big Buddy Heater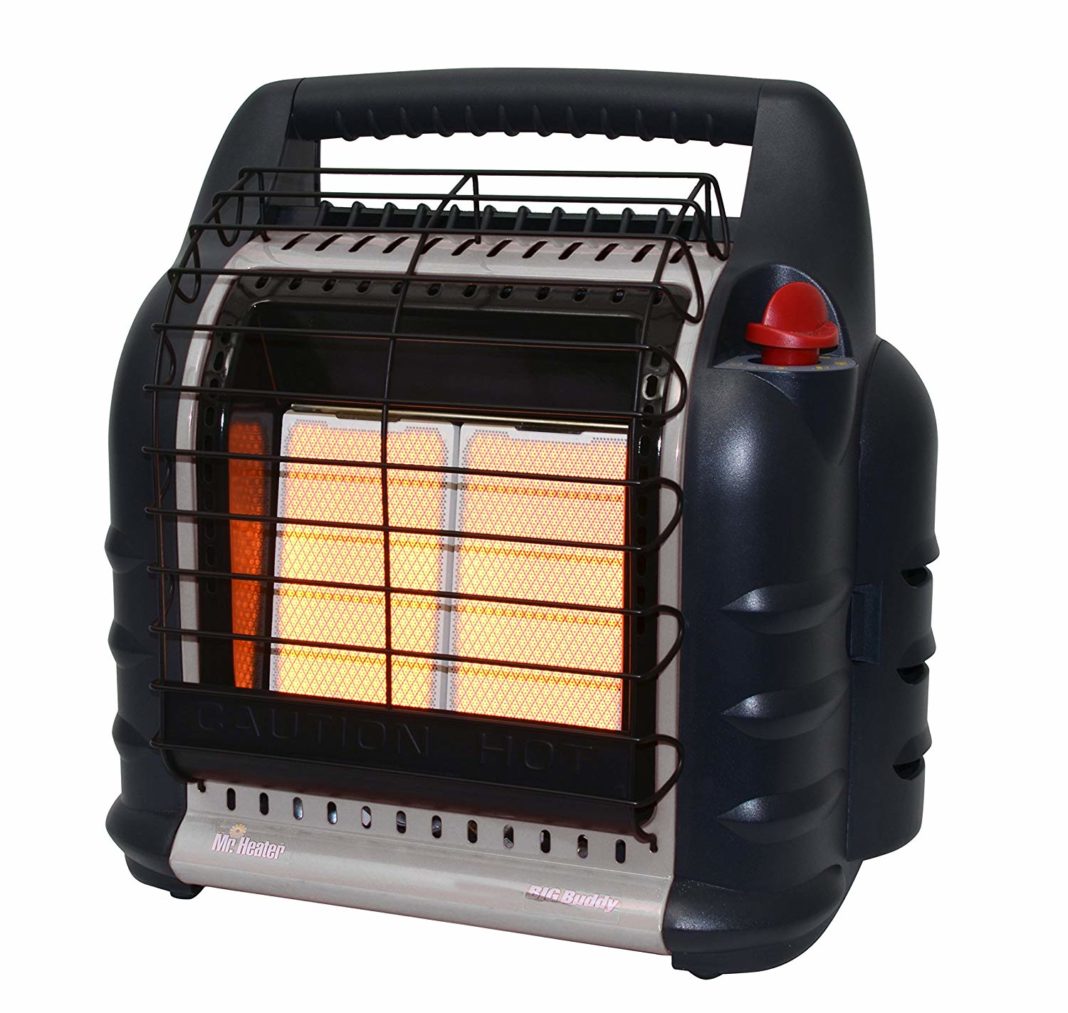 Those who weren't completely satisfied by the Lasko 754200 should think about purchasing the Mr. Heater Big Buddy Heater. This heater has similar capabilities to the Lasko product, such as offering optimum heat levels. The radiant heater provides warmth for spaces up to 300 feet. You'll get to experience real warmth in your bedrooms, living rooms, tents, and campers while using this device. Safety features like automatic shut-off when the product falls over ensure you won't start a fire with the heater. Low-oxygen levels as well as the pilot light going out will also cause the heater to turn off automatically. Travelers can adjust the heat levels with ease when they utilize the Mr. Heater, as it includes multiple settings. The low, medium, and high heat settings can be changed whenever using the control knob. Travelers should also note that this heater connects to a propane tank, which isn't included with the heater purchase.
2. Honeywell 360 Surround Heater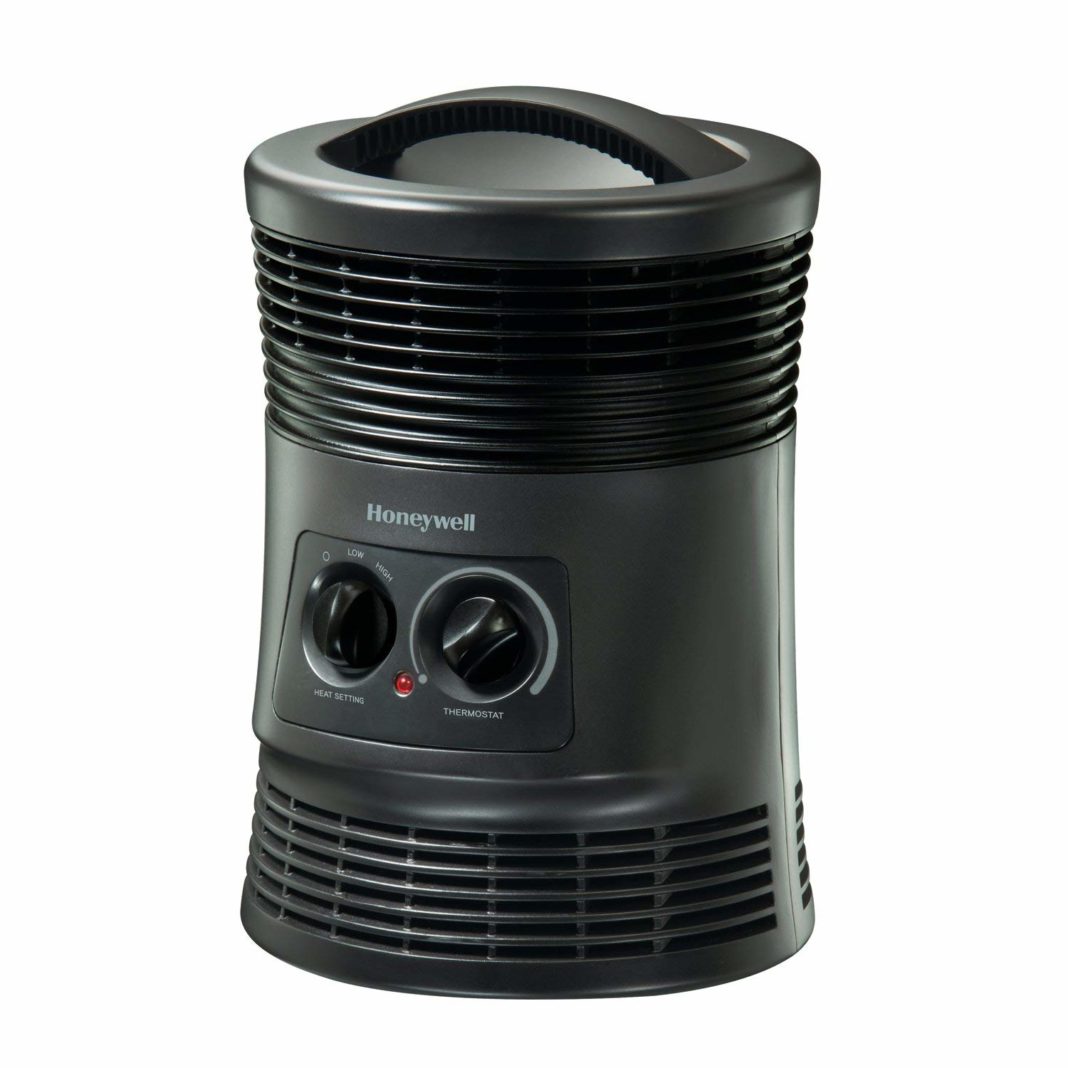 The Honeywell 360 Surround Heater maintains comparable features to the Lasko 754200. As a portable heater, travelers can stow this product in bags and take it with them on various adventures. A carry handle makes transporting this heater super easy and simple. You could hold the heater in one hand while checking messages on your cell phone in the other. The handle even maintains a cool touch, so your hand won't burn after the heater has been turned on. Additionally, the Honeywell Heater has a 360-degree tip-over switch, so it won't catch fire upon falling over. This heater will be able to warm up large rooms, campers, and tents, instead of just one tiny area. Overheat protection also keep the heater from bursting into flame, as the device will stay below a certain temperature. An adjustable thermostat allows travelers to set the temperatures based on their individual preferences. Two heat settings mean you'll have a smaller range of heat levels in comparison to the Lasko 754200.
3. OPOLAR Ceramic Space Heater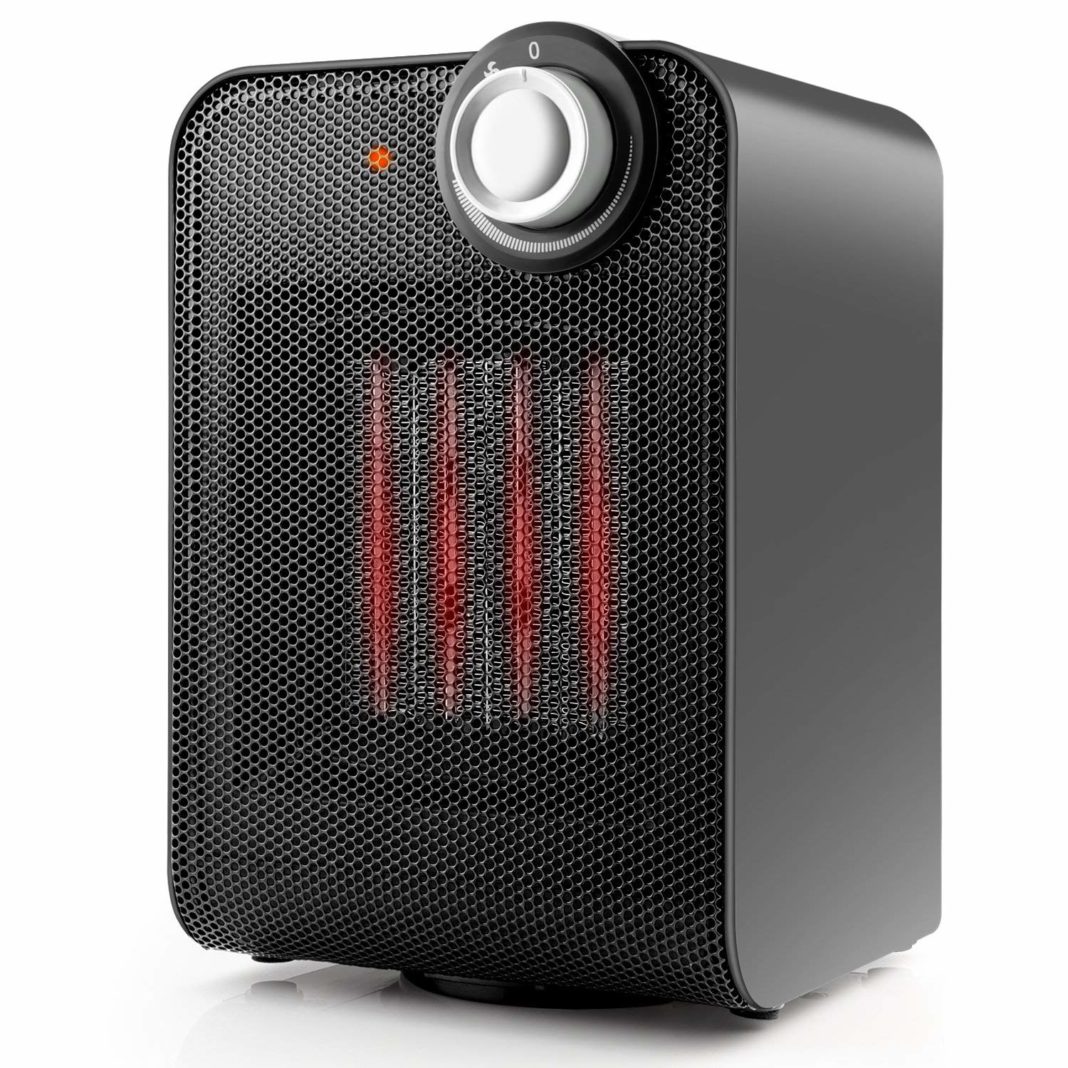 If you want a ceramic heater but don't love the Lasko 754200, consider the ​OPOLAR Ceramic Space Heater. This device has been crafted by OPOLAR to provide warmth for many different spaces. Travelers can place this heater atop their desks at work and feel the heat as they accomplish their tasks. You could also put it on your living room table and watch TV while enjoying the extra coziness. Since the heater remains so tiny, the device can easily be transported from place to place. Trips to outdoors settings for camping adventures will be greatly benefited by a portable heater like this one. Anyone who carries this heater along during winter hikes and camping trips will never have to worry about becoming cold. The smaller size also means this heater won't heat up an entire room. However, you'll have your own personal heater to keep you toasty despite the winter chill.
Stay warm in any environment by using the Lasko 754200 Ceramic Heater.
Travelers who spend a lot of time outdoors know the difficulty of staying warm when the weather grows cold. Despite wearing countless layers of clothing and bringing many blankets, you might still feel a chill. As fall and winter bring lower temperatures, travelers may struggle to maintain ideal heat levels in their environments. Thankfully, Lasko has produced the perfect solution to your cold weather problems. With the Lasko 754200 Ceramic Heater, you can stay warm and toasty while camping outside. Even if you just want warmth in your office or home, this heater remains the ideal product for the job.
Related Article: The 6 Best Tent Heaters for Your Next Fall Camping Trip