This South American city is a delight to experience.
Numerous travel companies presented their offerings of the best places to visit in 2018. There is a little something for everyone on these lists, from small towns in the United States to exotic African islands. There is no shortage of adventure here. One particular noteworthy destination is Argentina's capital city. This year, travel company Travel + Leisure ranked Buenos Aires high on their list of the 50 best places to travel in 2018.
Just a glance at this buzzing metropolis gives visitors a taste of the appeal of Buenos Aires. The city is a visual and intellectual delight, of course with state of the art architecture and a rich offering of Latin American history. Get lost amidst the palaces and plazas as you encounter the beauty of one of South America's finest cities.
There is much to do and see during your visit to Buenos Aires.
Buenos Aires made the 2018 must see list because of its sports, political, and artistic offerings. Events like the Art Basel Cities program and the Youth Olympic Games are all hosted in Buenos Aires this year.
For a raw taste of South America's art scene, be sure to check out La Boca, a Buenos Aires neighborhood. The vibrantly painted buildings create a playful atmosphere, as street artists sell their personal pieces. There are also some fine restaurants in this district that are worth the visit.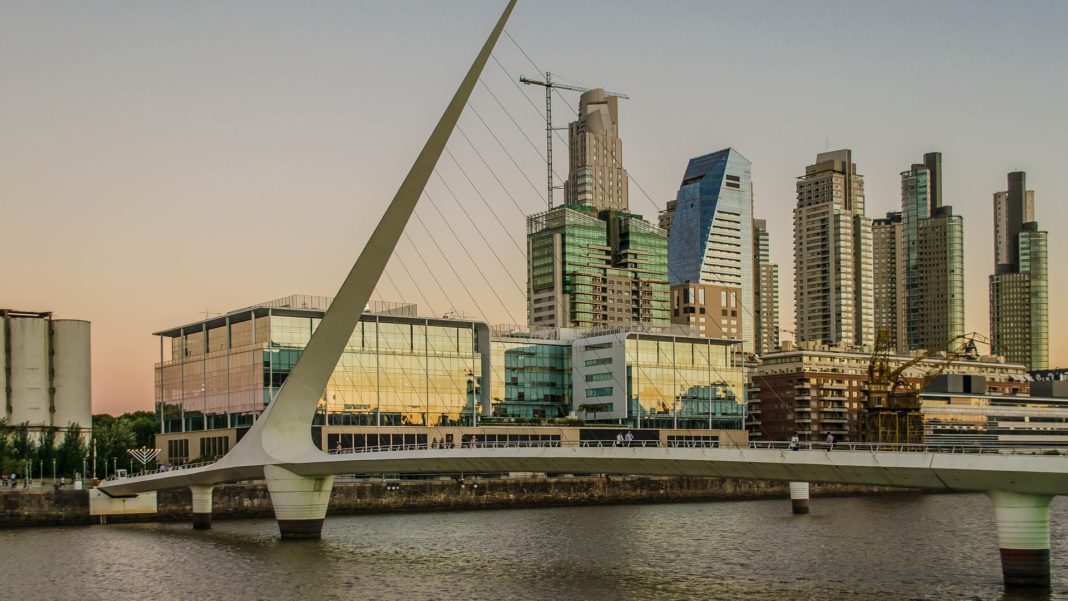 Named after the historical 1810 revolution that occurred here, Plaza del Mayo is Buenos Aires' city square. The central part of town hosts a variety of historical pieces, offering a peek into Argentina's past. Here travelers can find the Casa Rosada palace and ancient cathedrals.
Make the trek to Buenos Aires soon and cross off another continent from your bucket list. You won't leave the same after experiencing the magic of this South American metropolis.
Related Article: Argentina is a Rising Travel Destination for 2018