Heads up United: There is a new longest flight in town.
Traveling around the globe has its challenges, especially when booking your airfare. Oftentimes, the farther you go, the more layovers there are between you and your destination. In recent years, more and more airlines are adding longer flights to their offerings. United Airlines' 18 hour flight from Los Angeles to Singapore made headlines last year as the longest flight in the world. Now there is an even longer flight contending for the label of "world's longest flight."
Save yourself the stress of layovers by booking your trip through Singapore Airlines.
This new flight addition literally ventures halfway around the world, from the major cities of Singapore to New York. Of course, for such an endeavor, there needs to be a pretty niche plane design. Conveniently, Singapore Airlines rolled out their newest Airbus A350-900ULR, purposed for Ultra Long Range. This plane model's first test flight proved successful, and Singapore Airlines ordered seven of these Airbuses.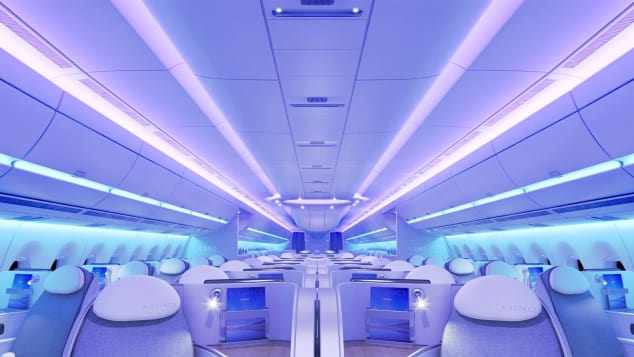 With these planes at their service, Singapore Airlines now has the ability to travel up to 11,160 miles in a single trip. Thanks to this, Singapore now qualifies as the airline with the longest route in the world. With a 20 hour duration, this flight is certainly not for the faint of heart.
How does one survive a 20 hour flight? Fortunately for the Airbus A350-900ULR, their cabin design is intended to maximize comfort during the long, grueling hours in the air. With a low noise level, high ceilings, and soft LED lighting, this just might be your most relaxing plane ride yet. The panoramic windows also maximize travelers' ability to see outside the plane.
The next time you find yourself needing to take an around the globe trip, consider flying with Singapore Airlines and experience the longest flight in the world.
Related Article: In Flight Yoga is the Hottest Travel Trend