Hey travelers, are you looking for the best time to visit Italy?
You're sitting in the bedroom with your laptop scanning the web for flight deals. Skyscanner.com has some promising deals for the spring. 'How could the flights be that cheap,' you wonder. Something has to be wrong with the price, right? Wrong. What I've learned is that the best time to visit Italy depends on a number of factors. Not only do travel deals differ greatly by season but each time of the year has something fun and new to offer you on your adventures.
During my first time to Italy, I visited in late May (aka just before peak season). Since then, I've learned my lesson. If you don't mind long lines and braving crowds, that's one thing. Some travelers are more than willing to travel during the heavy tourist season if it means that they get warmer weather. But keep in mind that the prices are higher in the spring in summer seasons than in fall and winter. I'm going to guide you through the best time to visit Italy for a number of factors.
The Best Time to Visit Italy: Location, Seasons, Festivals, and More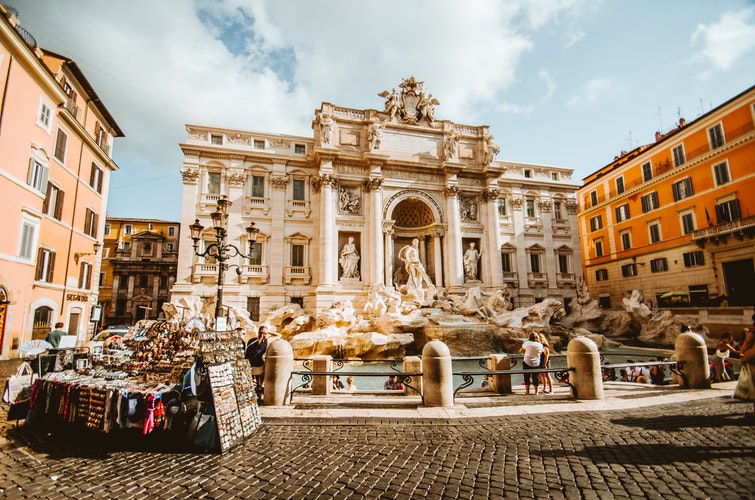 Italy offers weathered buildings, historic ruins, charming seaside towns, and stunning landscapes. Every carved piece of stone and frescoed palace has a unique story to tell. Here, ancient Greek temples are older than the city of Rome itself. Byzantine mosaics stand as historical reminders of the region's cosmopolitan past. Did you know it's home to 13 UNESCO World Heritage Sites? Each location you visit is full of victory and failure, challenges, and tales of humanity.
Besides holding a fascinating history, Italy is also renowned for its dramatic landscapes, culinary prowess, and a warm benvenuto. A lush countryside, vineyards, rugged mountains, towering volcanoes, and vibrant blue grottos await you. While the options for exploration are plentiful, one thing is constant. Southern Italy offers a diverse, ethereal beauty.
When you're deciding on the best time to visit Italy, it boils down to taste. Are you seeking a beach vacation on the Amalfi coast or one in a rustic setting among vineyards? Obviously, weather can heavily impact your decision making. Travel budgets will too. There are plenty of things to take into consideration – national holidays, peak season, crowds, prices, we could go on. But don't sweat it. I've broken down the best and worst times to visit for every type of trip. Are you ready? Let's go.
The Best Time to Visit Italy for the Beaches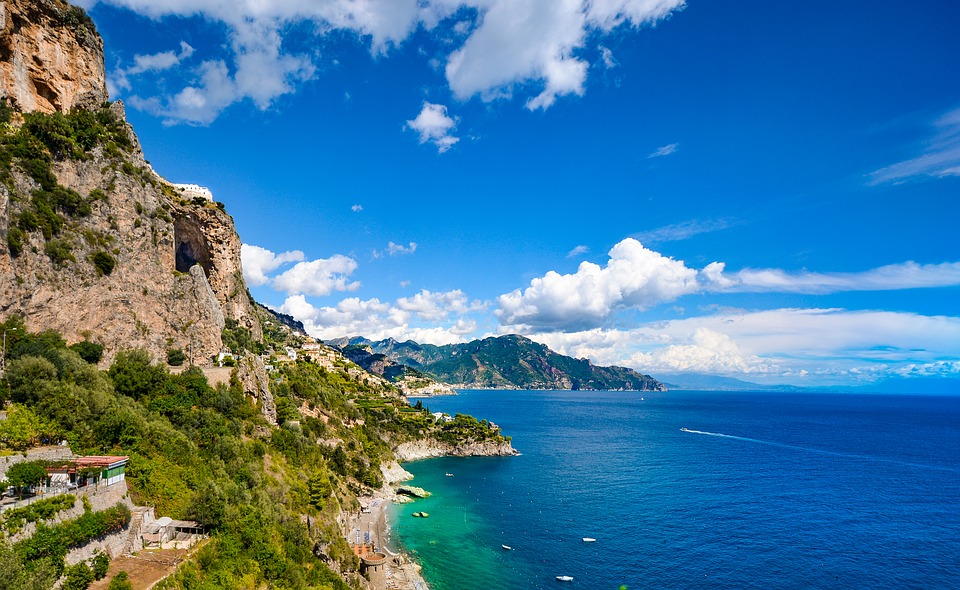 Looking at pictures online, summer, spring, and autumn are lauded as the best time to visit Italy. But like I said with late spring and summer, everyone has the same idea. Is the weather balmy and wonderful? Yes. Do you have to go to the big cities and pay exorbitant prices? No.
While spring and summer are admittedly the most expensive times to travel in Italy, you don't have to break the bank. One of the best ways to save some money is by looking to smaller coastal villages. Terlizzi in Puglia is a personal favorite. The Cinque Terre is lovely too but admittedly more crowded (thanks, Rick Steves).
Here, the sand and seas remain warm through mid fall and the beaches are typically pretty quiet. If you're looking for a relaxing vacation, this is the place to be. Start your day off with a healthy breakfast and cappuccino. Then grab your beach blanket, a book, and claim your spot on the sand.
The Best Times to Visit Italy for the Wine Country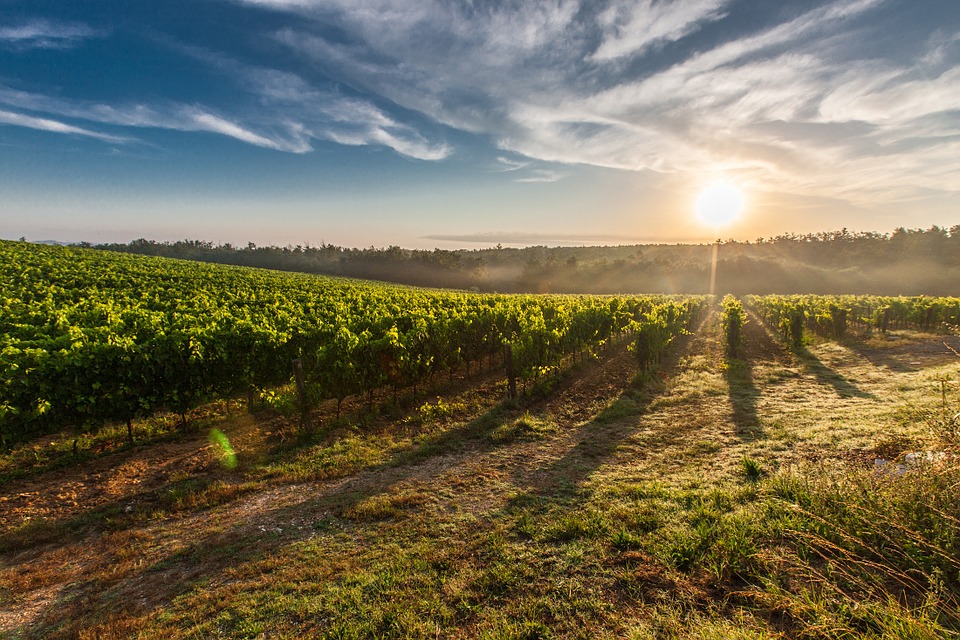 Ahh, wine country. We've all daydreamed about visiting Italy for the good weather, deals, and fruit off the vine at one point or another. Now's the time to turn that dream into reality. It doesn't have to be too expensive. Before my first trip out of the states a few years back, I was convinced that travel was something out of my financial means and I wouldn't be able to do it until I was in my thirties. But after doing some research, I found that like a lot of other things in life, there's a loophole. But I digress.
If you are looking for the best time to visit Italy for the wine, it depends on your preference. Are you craving warm weather and scenic views? If so, March through May is the best time to visit. However, if you are willing to go a little bit earlier, winemakers have the most time (and the least crowds) in January and February.
Traveling during the shoulder and off season means that wine tasting rates will be reduced. Villa Cappelli in Terlizzi offers fun tasting experiences with regional sommeliers. Have you wanted to try out some cooking classes? They have those too. How about cultural tours of Puglia? Check.
The Best Time to Visit Italy to Score Cheap Travel Deals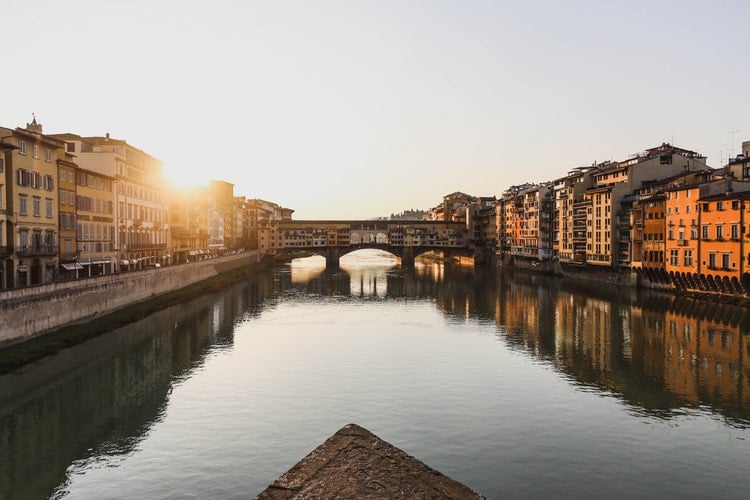 Most travelers have Rome, Florence, and Venice as their bucket list cities. While I enjoyed my visits their (particularly in Rome), there's something to be said for exploring cities that are not as touristy. With this said, flying into larger cities is always cheaper. Start out your journey there and wind your way around. Looking right now, I found round trip tickets from Los Angeles to Rome for $429. Why? It's for October of next year.
All of the cities listed above are flooded with tourists until mid fall and winter. Despite what you may think, winter is actually a lovely time to visit. Sure, there are the occasional rain storms but you get to enjoy lower prices, fewer crowds, and stunning holiday markets (some of the largest in all of Europe). Hotels are particularly affordable during this time of the year. You'll even be able to score some deals on tourist attractions.
The Worst Times to Visit Italy
If you hate crowds, don't visit Venice during Carnival season. Hotel prices are raised, restaurants are packed, and the city loses a bit of its allure. Tuscany (aka wine country) is also on a lot of people's radar. The most popular time to go is definitely in the summer. Personally, I prefer fall. There is something beautiful about the red and yellow hues cascading across the countryside when the land is just a bit colder, crisper, and quieter.
My Opinion on the Absolute Best Time to Visit Italy: Fall and December for the Christmas Markets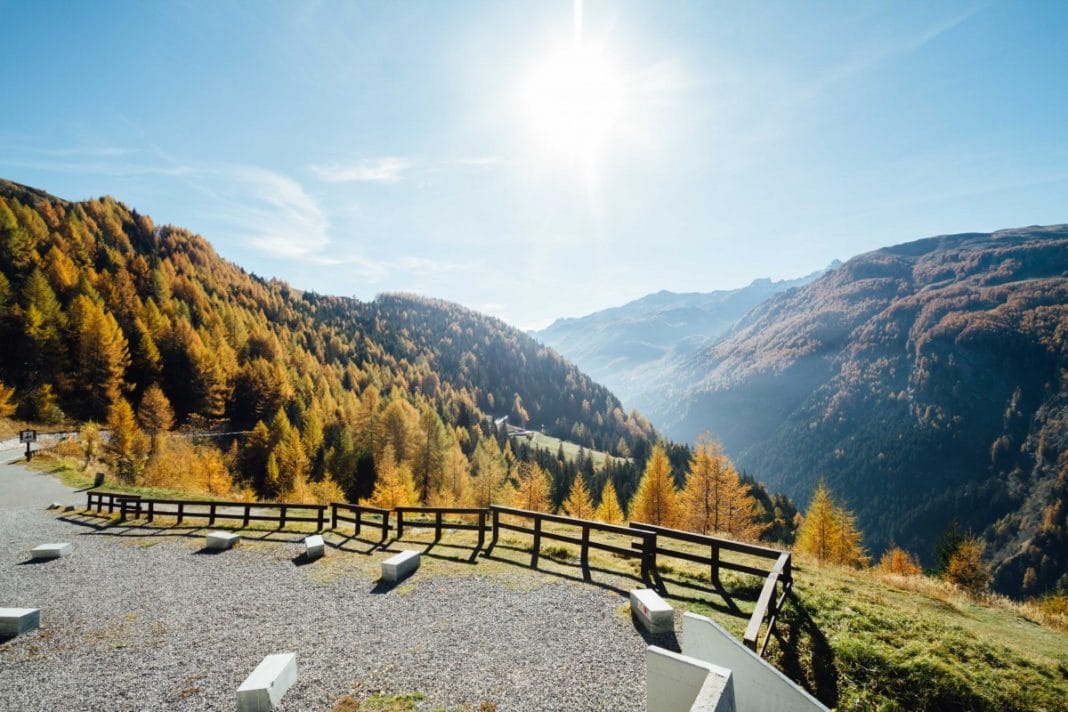 September
Come September, the heat begins to subside a little and the leaves change their leaves to the beautiful colors of fall. The average temperature hovers around 70 degrees Fahrenheit and rainfall averages only six days of the month. During the beginning of September, the Lido of Venice hosts its Film Festival. Naples also hosts the annual Festa di San Gennaro (celebration of the patron saint) with religious ceremonies and parades throughout the city.
Want to know my absolute favorite part though? Head to Florence. On the seventh of September, the city hosts the most beautiful celebration, where the night sky is illuminated by the glow of thousands of paper lanterns.
October
As resorts wind down and the air becomes a little chillier, you'll find you have more of the streets to explore by yourself. A crisp coolness takes on in the air, enough of a reason to grab a cozy sweater when you walk the streets. October could very well be the best time to visit Italy. Take advantage of the space and go sightseeing. Are you a lover of chocolate and all things decadent and sweet? Make your way over to Alba for the Festa dei Tartufi. This festival runs all the way to November and is sure to satisfy your sweet tooth. Who else wants truffles right now?
November
This month marks the official drop from the shoulder into the low season. The weather hovers around the mid 50s, sending tourists back home and locals inside. If you like cooler weather and don't find this a deal-breaker, there are plenty of reasons why November could be the best time to visit Italy. Empty museums and cultural sites without a line are two big ones that I can think of. Sample oils from the harvest in Tuscany or take a trip to Miniato for the truffle fair.
December
The early part of this month is still quiet. But during Christmas and the New Year, people flock to Italy. Across the north part of the country, you will find a variety of German-style holiday markets. Some of the best ones can be found in the cities of Trentino, Bolzano, and Pordenone. If you want to visit a larger city, consider Florence and Verona.
Starting on December 7th, Milan holds an incredible Christmas fair dedicated to the patron saint, Ambrose. Come Christmas time, Rome is the place to focus on. New Year's celebrations can be found throughout all the major cities and there are also some fun ones by the peninsula.
What to Pack
When you go, pack according to the season. Bring rain gear for any time of the year. If you're traveling in the spring and summer, make sure to bring t-shirts and sweaters to layer. From my experience, Europeans don't generally wear shorts. So, light pants or dresses would work well in warmer weather. In the fall, I brought thermals, a few sweaters to rotate, and my rain gear. Warm socks and an EU electrical outlet converter (aka travel adapter) are musts.
Even if it only rains a few days out of the month, you want to come prepared. Pack at least one pair of water resistant shoes and a raincoat with a hood. Bring an umbrella too. When it comes to clothing style, think minimalist. It's a good idea to bring neutral colors (e.g. tan, cream, white, black) that you can layer and mix and match. Use accessories like scarves, a hat, bandana, or vest to break up the look and make it look like a different style. No one needs to know you are wearing the same five shirts for three weeks. But packing like a minimalist will save you money from checking a bag, weight on your back, and space for souvenirs. It's honestly a win-win-win situation.
Choose the Best Time to Visit Italy for You
As you can see, this country is filled with natural beauty, rich culture, and so many amazing opportunities for adventure. Plus, if you travel in the shoulder and off seasons, it is a budget-friendly destination! Now that you know all about the best time to visit Italy, it's time to book your dream trip. What kind of vacation are you seeking? Whether you are coming for nature observation, adventure, or cultural explorations this country has it all and more.
So when is the best time to visit Italy? While you will enjoy your stay at any time of the year, the spring and autumn seasons offer the most solitude, good weather, and greatest prices all around. Take my word for it and check out skyscanner.com for flight deals. You'll be pleasantly surprised at the rates you'll discover.
Besides, I would rather sacrifice a little sunshine for fewer tourists. I loved having a little more space on the streets to ourselves. Lines to museums and exhibits were shorter too. Last but certainly not least, do you have any questions or comments for me? If you have a fun story about your visit to Italy and some favorite hot spots, I'd love to hear those too. Feel free to leave a message in the comment section below.
Related Article: The Best Time To Visit Greece: Things To Consider