Often called the "cradle of Western civilization," Greece is a country rich with culture that's waiting to be explored. Experience its history and mythology by heading to some of the best places to visit in Greece.
The Parthenon, mythology, Zeus, the Olympics, Alexander the Great, olives, greek yogurt – these are just a handful of the long, long list of things we can thank Greece for. If you happen to be planning a trip to this Mediterranean county, the good news is that it's very difficult to go wrong. We're here to give you insight on some of the best places to visit in Greece to take in the most beautiful sites and historical experiences as possible!
Every island and mainland destination has its own slice of Greek culture that will make you fall in love with the this place even more. There's a reason why Greece is one of the world's most popular tourist destinations. According to World Tourism Organization, the country received about 27 million visitors in 2017 alone. That's a whole lot of tourist for a country with a population of 11 million people!
From the extensive coastlines and island in the Agean, Ionian, and Mediterranean Seas to the historical structures scattered through Athens and Patra, there is something to marvel over and learn from around every corner of this country – which is why narrowing down the best places to visit in Greece is so dang hard. Keep in mind that this is merely a glimpse of all that there is to explore in this beautiful county – but to get you started, get to know some of the best places to visit in Greece to experience its unique history and culture during your trip abroad.
Athens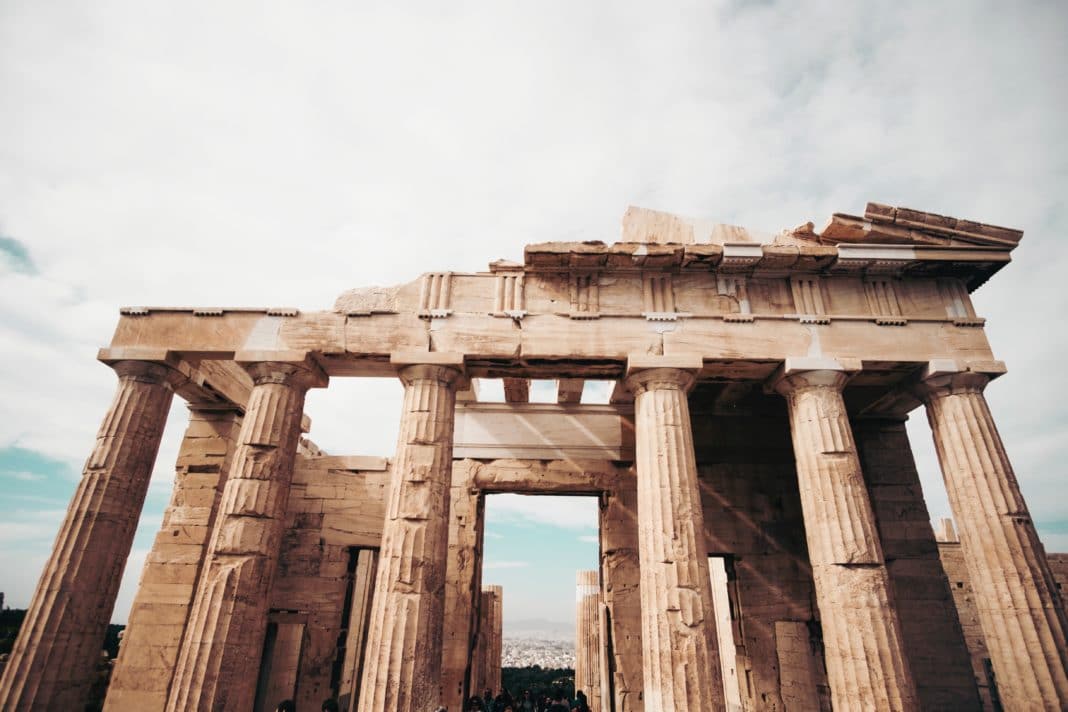 We're willing to bet that as you've been researching all of the best places to visit in Greece, Athens has been at the top of most of those lists – and for good reasons. Athens is the country's capital and home to many famous archaeological ruins and monuments, including the famous Acropolis, Theatre of Dionysos and the Ancient Agora, making it one of the best places to visit in Greece for a taste of historical and modern life.
The most well known historical site in Athens, however, is the Parthenon. The structure is dedicated to Athena, the goddess of war, and is one of the most popular images people think of when daydreaming about a trip to Greece. In fact, the Parthenon is so famous that Nashville decided it needed to build its own. According to Greek mythology, the Parthenon was built for two main purposes: to serve as the house of the great statue of Athena and to serve as the city's new treasury. Today, the Parthenon is one of the most toured archaeological sites in the country, which just adds to the long list of reasons why Athens is one of the best places to visit in Greece.
While Athens is an incredible place to go to experience Grecian history and culture, there's a lot more to this incredible city than ancient ruins. Modern day Athens is a business and cultural hub that's definitely worth exploring.
Delphi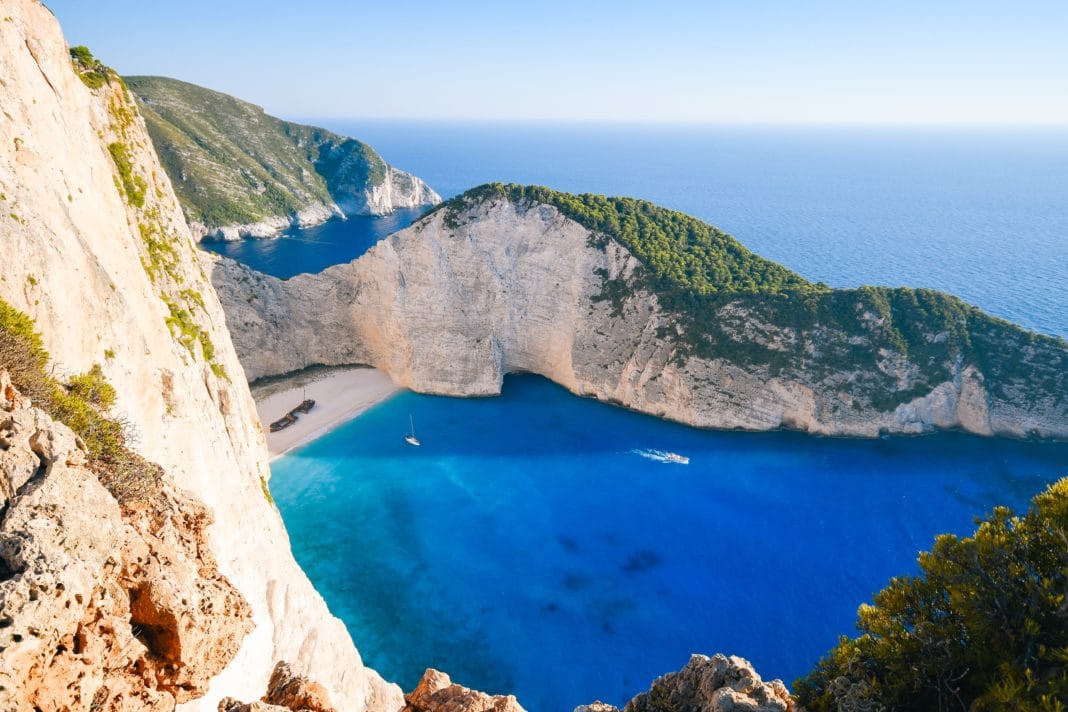 This is arguably one of the best places to visit in Greece for ancient mythology fans. According to mythology, Delphi was an important ancient Greek religious sanctuary that was home to Apollo, god of the Sun. The sanctuary was also home to the famous oracle of Apollo who, as legend tells it, gave advice to the gods on important decisions throughout the ancient classical world. Delphi is easily one of the top sights in Greece, and it's not just because of its fascinating, mythical history. Delphi is also ranked as Greece's most popular archaeological site, falling behind just short of the Acropolis in Athens.
Located just about two and a half hours from Athens along the slopes of Mount Parnassus, Delphi overlooks Greece's southern coastal plain as well as the valley of Phocis, another notable mythological site! Delphi is also recognized by UNESCO as a World Heritage Site due to the great impact it had on the ancient world.
Delphi is one of the best places to visit in Greece is you're looking for both a glimpse into history and the chance to take in breathtaking views. However, keep in mind that Delphi is big. This isn't a destination that will be covered simply by strolling around all day – it is an archaeological site, after all! From the entrance by the Roman Market and the Sacred Way, up to the steep slope of the sanctuary, all the way to the Temple of Apollo and the grand theater at the top of the site, there are dozens of sites within this destination for you to explore. That's probably what makes Delphi one of the most visited places in Greece!
Crete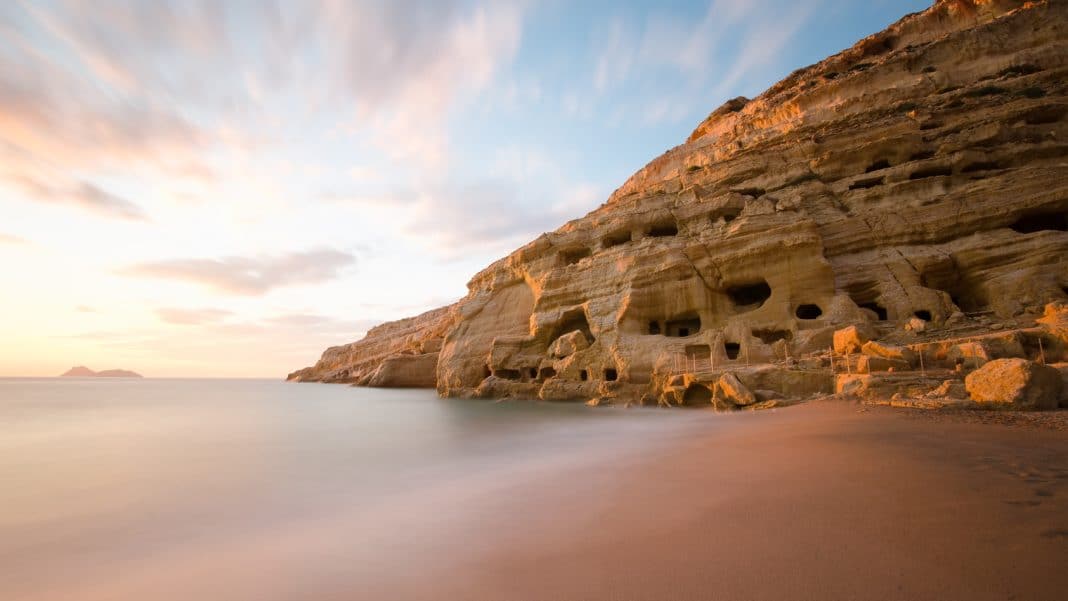 The landscapes in Crete range from sunlit coastlines to steep mountains to vast countrysides filled to the brim with olive trees. Crete is also the largest of the Greek islands (and the fifth largest island in the Mediterranean Sea) making it one of the most popular and best places to visit in Greece. While in Crete, tourists can step into the past as they walk through and experience the remnants of Greece's impressive ancient civilization, including the Palace of Knossos. We highly recommend doing some of the top touristy activities Crete has to offer, including bathing at Balos Beach and relaxing in Elounda, the resort hub of Crete. Crete is also the backdrop for many stories from Greek mythology. It was the location where Zeus, disguised as a bull, took Europa and where Theseus killed the Minotaur!
Because Crete is such a well known island in Greece and across the world, it's often crowded with visitors, tourists, and even locals enjoying a staycation in their town. One option to get away from the hustle and bustle of it all is to visit Agios Nikolaos. This is a small coastal town in the far east of Crete that offers tastes of both ancient Greek culture and modern day Mediterranean vibes. Built partly atop ancient remains, the city is a place for talking, meeting locals, lunging, and meandering your way through cafes, taverns, and local shops.
Once the relaxing is over it'll be time to hit up the beach! Crete is home to Elafonisi Beach, Lake Kournas, and Stefanou Beach. Like we said before, every where you go in Greece will have its own list of places to visit – which is why this list was so difficult to curate! Still, we highly recommend adding Crete to your list of some of the best places to visit in Greece.
Meteora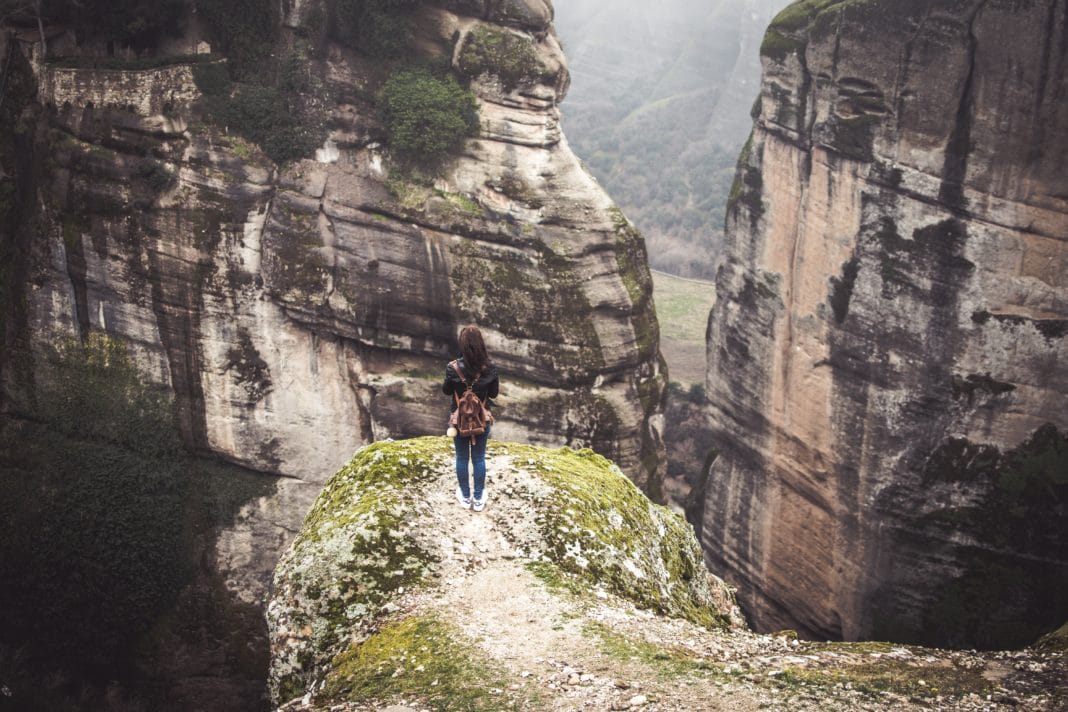 This bit of Greek scenery looks like a backdrop for a sci-fi fantasy movie or a Hayao Miyazaki film. It's also one of the most fascinating and best places to visit in Greece for those looking for a trip off the beaten path. The Greek word "meteora" translates to "suspended in air," which is quite possibly the most accurate name that could be given to this series of fantastical cliffs that sit higher than 1,200 feet overlooking the villages of Kalambaka and Kastraki. Meteora is yet another UNESCO declared World Heritage Site and honestly one of the most fascinating parts of Greece. As with the rest of Greece, Meteora has a rich history worth knowing. Dating back to the 14th and 16th centuries, monasteries at Meteora were built by hermit monks – the site's first inhabitants – who were seeking spiritual isolation and freedom from religious persecution. Meteora is also known as a pilgrimage for all Christians around the world.
Interestingly enough, Meteora is never mentioned in Greek mythology – but it has its own rich historical background to make up for it, most of which is still standing today. Meteora is still home to six Eastern Orthodox monasteries, which still house a small number of munks and nuns. The ancient structures atop of Meteora's massive rock pillars are visited by thousands of tourists every year. One of the reasons we think Meteora is one of the best places in Greece is because it's not a destination many people know about before doing their research for the trip. Meteora is truly a unique, somewhat hole-in-the-wall Grecian site that offers visitors an interesting and unknown glimpse into the country's past.
Peloponnese
The Peloponnese is a peninsula is southern Greece that is full of scenic views, mouth watering food, and, considering the peninsula has been inhabited since prehistoric times, it is a hotbed of Grecian and mythological history. In other words, it's one of the best places to visit in Greece for tourists interested in a dynamic view of Grecian culture.
"Peloponnese" is derived from a legend from ancient Greek mythology about the hero Pelops, who was said to have conquered the entire peninsula. Peloponnese is also where Hercules fought the Nemean lion and where gods roamed the earth to meddle in the lives of mortal beings. The peninsula was the starting point from where Paris of Troy eloped with Helena and where the Argonauts set sail in search of the Golden Fleece, a mythological symbol of kingship.
Today, Peloponnese is one of the most visited Grecian destinations. Hundreds of thousands of tourists visit the peninsula every year to take in its modern liveliness and fascinating historical background. One of the most popular sites visited in Peloponnese that every tourist is bound to know is Ancient Olympia, the original home of the Olympic Games that took place there every four years for at least 1,000 years. In honor of its history, the Olympic flame is still lit at Ancient Olympia today during the modern games.
Unfortunately, little remains of the once beautiful temple, but enough of the structure is standing to make it listed yet another World Heritage Site in Greece. One of the most compelling aspects of Peloponnese is its stark contrast between ancient history and modern day life. For example, Ancient Olympia is merely a five-minute walk away from a modern village full of cafes and cute places to shop.
One city on the peninsula that is definitely worth exploring is Achaia. Filled with breathtaking mountain landscapes and seaside sceneries, Achaia offers excellent sailing and seaside attractions that gives visitors an authentic taste of the Peloponnese lifestyle. Truly one of the best places to visit in Greece, the Peloponnese peninsula will draw you in with its amazing views and captivating backstory.
Greek Islands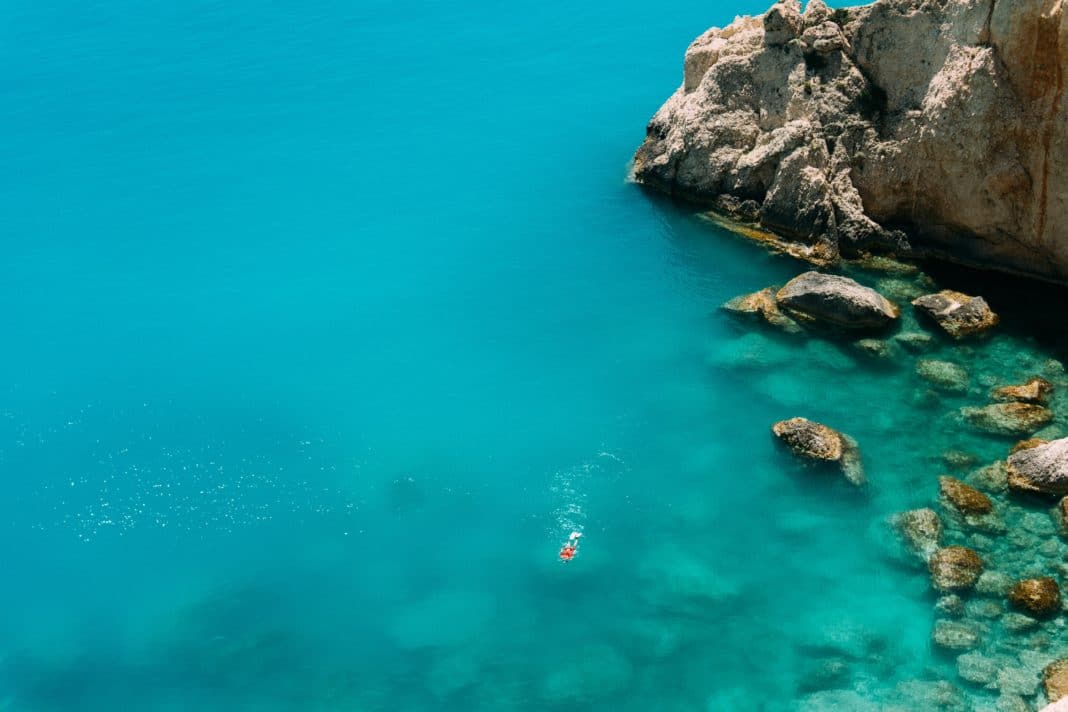 The Greek islands are arguably the country's most iconic destinations and are some of the best places in Greece to visit. Hundreds of thousands of tourists visit the islands every year, which makes them not only some of the best places to visit in Greece but one of the world's top travel destinations, as well. With more than 2,000 islands to choose from, tourists will have no shortage on the variety of landscapes available to experience. The scenery of the islands range from gorgeous, rocky, coastal beaches to historical, awe-inspiring ancient ruins. Fun fact: the islands are also home to beautiful active volcanoes!
Because there are so many Greek islands to choose from, we're going to help you narrow it down. One of the most beautiful (and most well known) islands is Santorini. Fun fact: Santorini isn't just one island but a whole group of islands consisting of Thíra, Thirassiá, Asproníssi, Palea and Nea Kaméni in the southernmost part of Cyclades. The beautiful, rugged landscape of Santorini was designed by a volcanic eruption in the 16th Century BC. Santorini is full of beautiful small towns to explore full of local cafes and restaurants that have marked Santorini as a culinary Grecian paradise! Santorini is also one of the best places for couples to go in Greece, as its scene views and intimate vibe have turned it into one of the top wedding destinations in the world.
Another gorgeous and well known Greek island is Mykonos. According to Greek mythology, the island was named after its first ruler, Mykons, a local hero who was believed to be a descendent of the god Apollo. Known as the "Island of the Winds," Mykonos attracts surfers and sailors worldwide, making it an excellent place for adventurers to explore!
These are just two of the 2,000 Greek islands this country has to offer. While we highly recommend taking a trip to both Santorini and Mykonos, continue doing your own research on the Greek islands. We guarantee that no matter which island you choose, you are still bound to visit some of the best places in Greece.
Overall, Greece is a captivating country with so many layers to each of its destinations, each of with are worth exploring.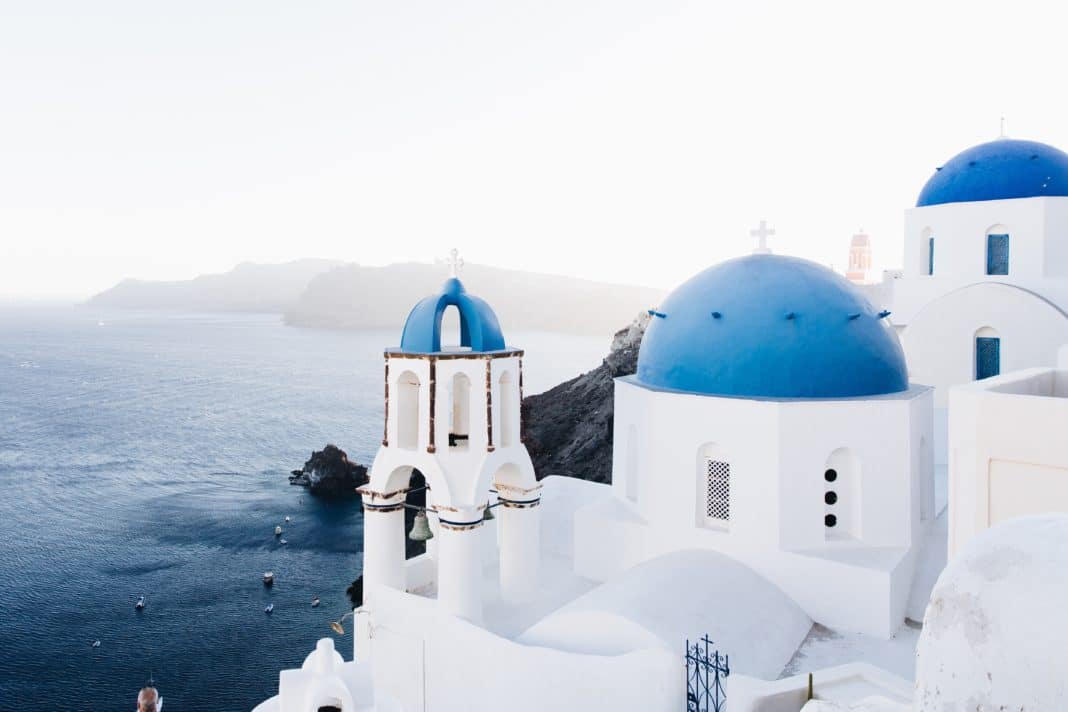 Now do you understand why this list was so hard for us to write? It's truly incredible how many destinations there are worth visiting in Greece. In fact, we would go as far as to argue that one trip to this country is not enough for one lifetime. It would take months – years, even – to experience all of the mythologically, culturally, historically, and scenically rich sites spread all throughout Greece (I mean come one, 2,000 islands to explore? You're killing us, Greece!)
That's why we encourage you to continue doing research of your own! While we believe these are some of the best places to visit in Greece at any time of the year, there are so many more sites to see that are worth investigating.
No matter where you go, you're bound to come home a happy camper with a stomach full of souvlaki, tzatziki, gyros, olives, grapes, figs, baklava…. If the articles above didn't convince you that Greece is worth exploring, we're willing to bet that list of mouthwatering food did the trick.
Related Article: 8 Best Places To Visit In The South Of France