Stay on top of your game with the best climbing chalk brands.
For those of you wondering how to rock climb, know that every climber uses chalk at one point. We're here to show you how to pick out the right product and company for you. Before identifying the best climbing chalk brands, we must first talk about the types of chalk. Choose between loose chalk, a chalk block, and a chalk ball. So what's the difference between all of these? Don't worry. It might be a little confusing at first, but we'll show you the ropes (all pun intended).
For those who boulder almost exclusively, choose a chalk block. They are made from magnesium carbonate without additives. Typically using a chalk block is the most cost effective way to go about rock climbing. The chalk you are most used to seeing is probably the loose chalk from magnesium. Loose chalk also contains the best drying agents. Last but certainly not least, if you are the type of person who likes keeping mess to a minimum, the chalk ball is for you. Know how to use rock climbing chalk.
Here Are Our Picks for the Best Climbing Chalk Brands
1. Friction Labs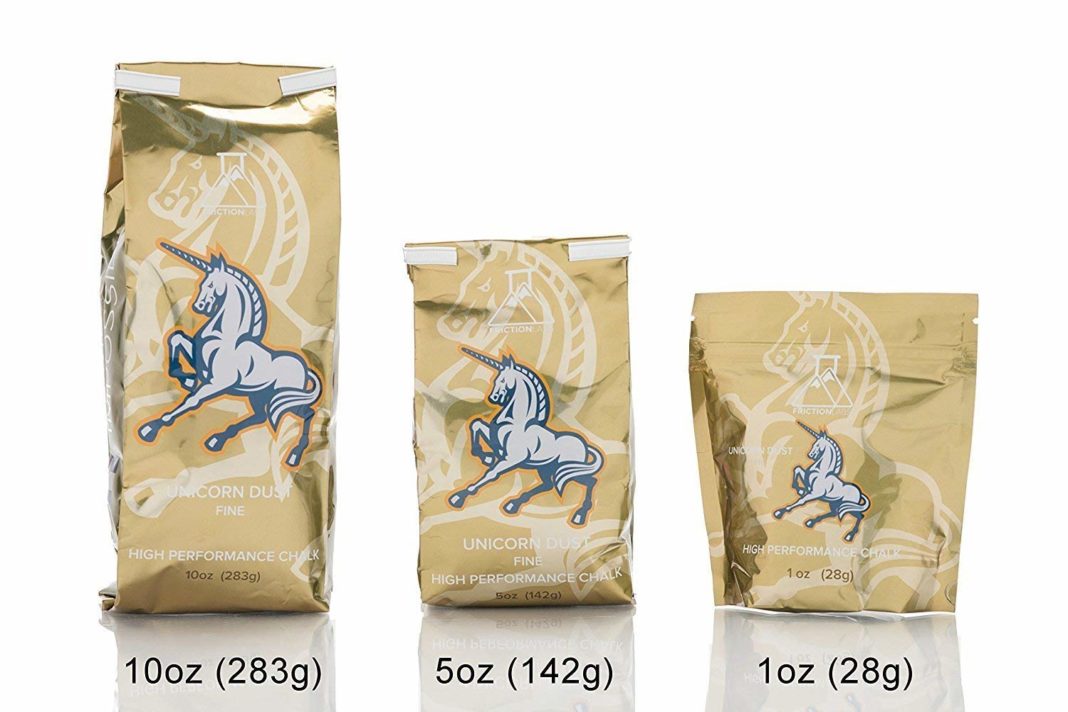 Every passionate climber is sure to have heard of Friction Labs. There's no doubt they are one of the best climbing chalk brands on the market. They're basically a gold standard for athletes. Each one of their products is designed in such a way that it complements your abilities. This isn't your run of the mill chalk. It's quite to the contrary.
Their products are designed to live up to your standards, even in extreme conditions. This is just one of the many reasons why Friction Labs was selected as the choice product of both novices in the sport and that of National Champions too. To these folks, chalk matters and their goal is to help as many people as possible find chalk they can rely on to keep their hands dry, them safe, and the game, strong.
With Friction Labs, you can expect quality, performance, confidence, and flexibility. We know that generic chalk does not get the job done. You don't want something coming from factories with poor quality control. As the new standard in chalk, Friction Labs offers a competitive product athletes are turning towards every day. This company has been featured in everything from The Wall Street Journal to Men's Fitness, Rock & Ice Magazine, and Climbing Magazine.
Furthermore, to give it some context, their magnesium makes a single application go so much further. Compare it to an eco-friendly car that gets great gas mileage. Stop going through entire one pound bags of lesser quality and invest in one of the best climbing chalk brands. It's so important to get the right climbing gear and accessories. A little bit of Friction Labs goes a long way.
Use it with confidence. It's trusted and endorsed by national champions Alex Puccio, Daniel Woods, and more. In fact, there are 100+ pros who love and use Friction Labs chalk. And since everyone has their preference for chalk style, they offer three different types to choose from. So, go ahead and take your pick.
Their loose gym chalk comes in three different textures. Why do we love this product so much? First and foremost, you can enjoy dry hands. Their loose chalk comes with a 100% satisfaction guarantee. You can protect your skin from over-drying and cracking. In addition, it's silica free. This means it doesn't contain unhealthy ingredients for your body. It's clean, non-toxic, and pigment free chalk safe for both the kiddos and adults.
With convenient packaging, it's easy to pour your chalk right into your bag, sock holder, or whatever you use. Take your pick from any of the three blends: Gorilla Grip (chunky texture), Unicorn Dust (fine texture), and Bam Bam (super chunky texture).
Product: FrictionLabs Loose Gym Chalk
Loose chalk

100% satisfaction guarantees

Silica free

check

Non toxic

check

Pigment free

check

Three different types of blends
2. Elite Sportz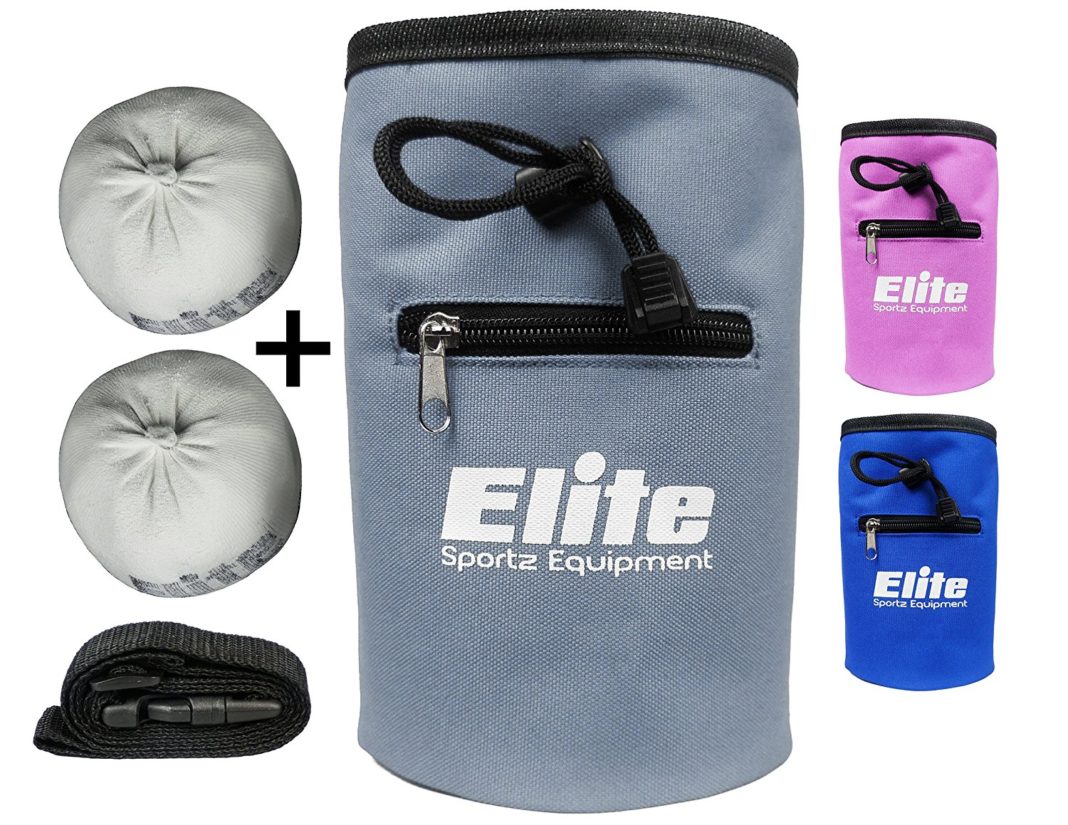 It's always smart to do your homework before investing in a product. We've checked up on Elite Sportz and are happy to say they've checked out. This brand is one that thousands of customers trust. You can count on their products to get the job done well. That's why happy climbers keep coming back time after time. Since they source only the best products and customer service, you'll know you have come to the right place.
So, whether you're looking to speed through your workout, kick butt at your gymnastics routine, or climb a challenging rock face, you'll need good chalk for your hands. With the Elite Sportz Chalk Ball Set, those goals just became a little bit easier. There's no doubt this is one of the best climbing chalk brands.
Product: Rock Climbing Chalk Bag and 2 x Chalk Balls
Non-leaking climbing chalk bag with drawstrings

2 gym chalk balls (skin safe and 100% natural)

Large chalk bags fit all hand sizes

check

Strong and durable products

check

Lifetime replacement warranty

check

Chalk will not stain your clothing

check

Bag fits around your waist for easy carrying

check

Bag comes with a handy front storage pocket
3. Primo Chalk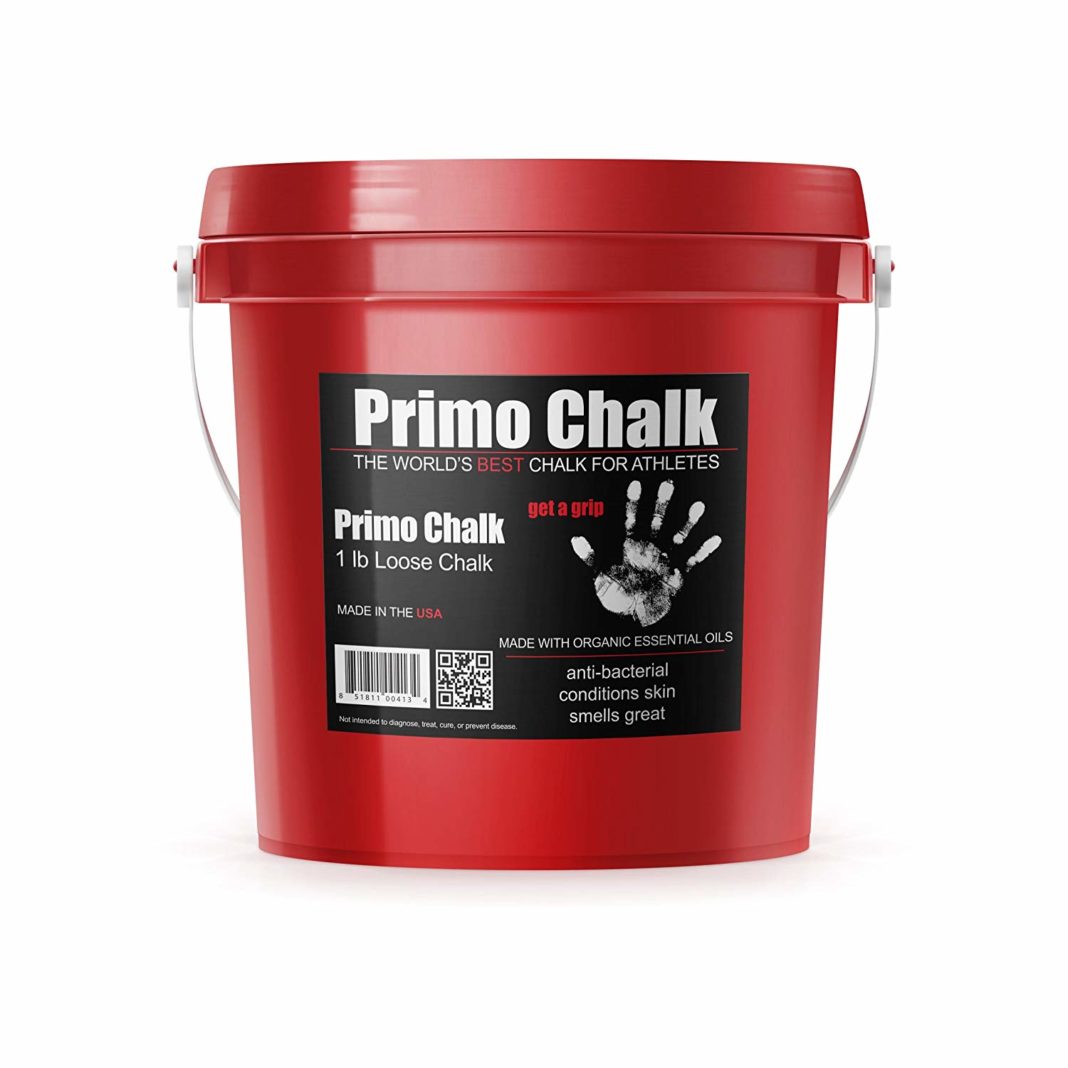 Primo is one of our favorite climbing chalk brands. Made with nothing but the finest essential oils and epsom salt, it's perfect for athletes like you. It promotes healthy skin and a solid grip. Plus, it's naturally antibacterial and doesn't contain any harmful chemicals. How is Primo different?
First off, their products are made from clean magnesium carbonate. Then, they add in five different types of essential oils and epsom salt. From there, those ingredients are then mixed to create primo lifting and rock climbing chalk like nothing else. Why does this matter? Primo's naturally antibacterial chalk will last longer than you're used to and protect your skin. You get consistent grip and your skin stays in great shape. We can't believe you get this all while saving money.
This super fine textured chalk is like nothing else. You'll find that it not only gets into all the crevices of your hands but it stays put too. This will save you a lot of money – even when you compare it to cheap chalk. In combination with the epsom salt, the essential oils help to reduce the build up of calluses and thus protect your hands from dryness and cracking.
Product: Pure Chalk
Super fine texture; gets in crevices of hands and stays put

Made from blend of essential oils and epsom salt

Reduces build up of calluses, prevents cracks and tears

check

Primo developed their own safety standard for chalk called "pure chalk"

check

Chalk is made mostly of magnesium carbonate

check

Free from heavy metals and dioxins

check

Antibacterial
4. 321 Strong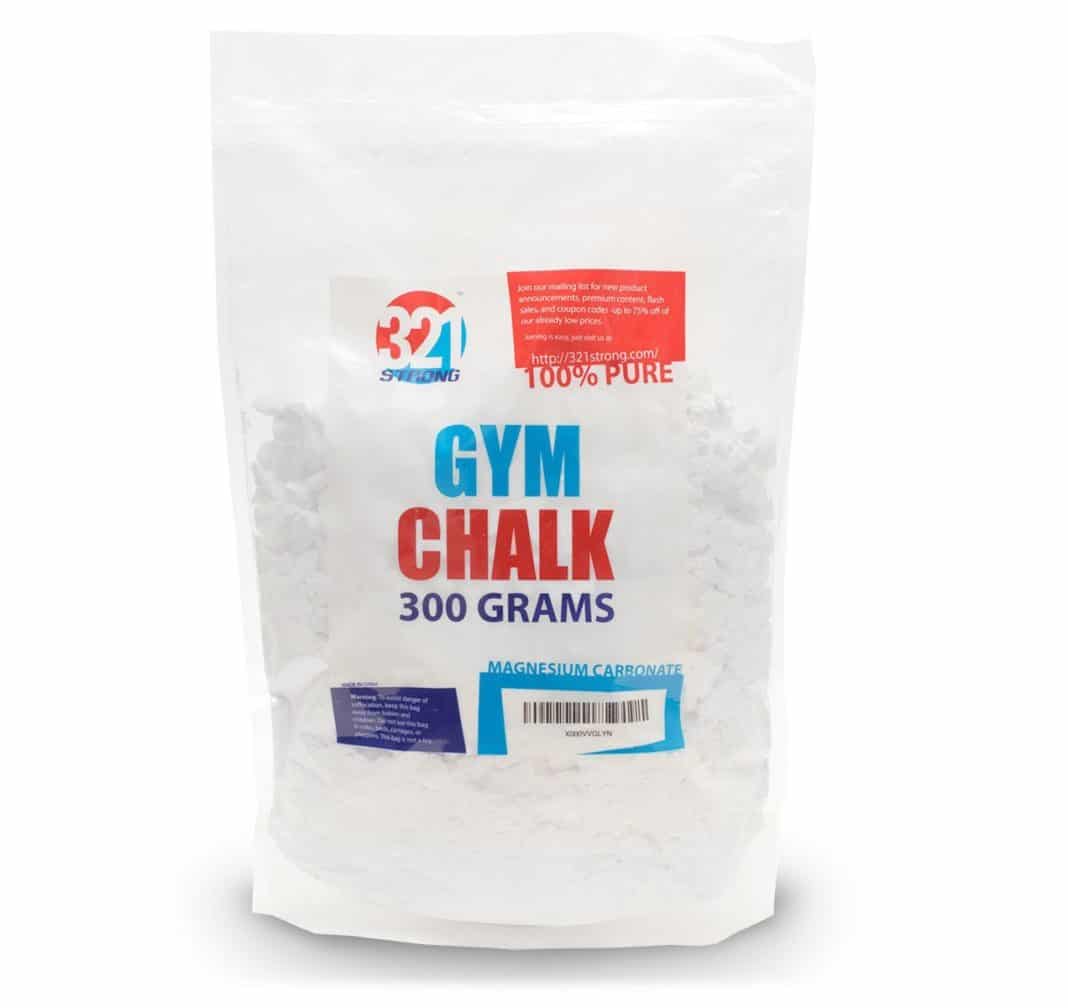 The search is over. 321 Strong is one of the best climbing chalk brands. They have what you've been looking for. With the chalk refill bag, you can enjoy an easy, no mess solution. Designed to help out with climbing holds, the refillable chalk ball reduces the negative effects of having sweaty palms.
Reduce the risk of slipping by chalking up. Refill your chalk ball and easily store it away when you don't need it. It comes with a resealable zip top bag. Rest easy. They've got your hands covered, so you can take care of the rest.
Product: Loose Gym Chalk
Non-toxic

Free from pigments

Refillable chalk bag

check

Includes reclosable bag for storage

check

Fine powder adheres to hands easily

check

Unscented chalk
5. Mosher Mountain Gear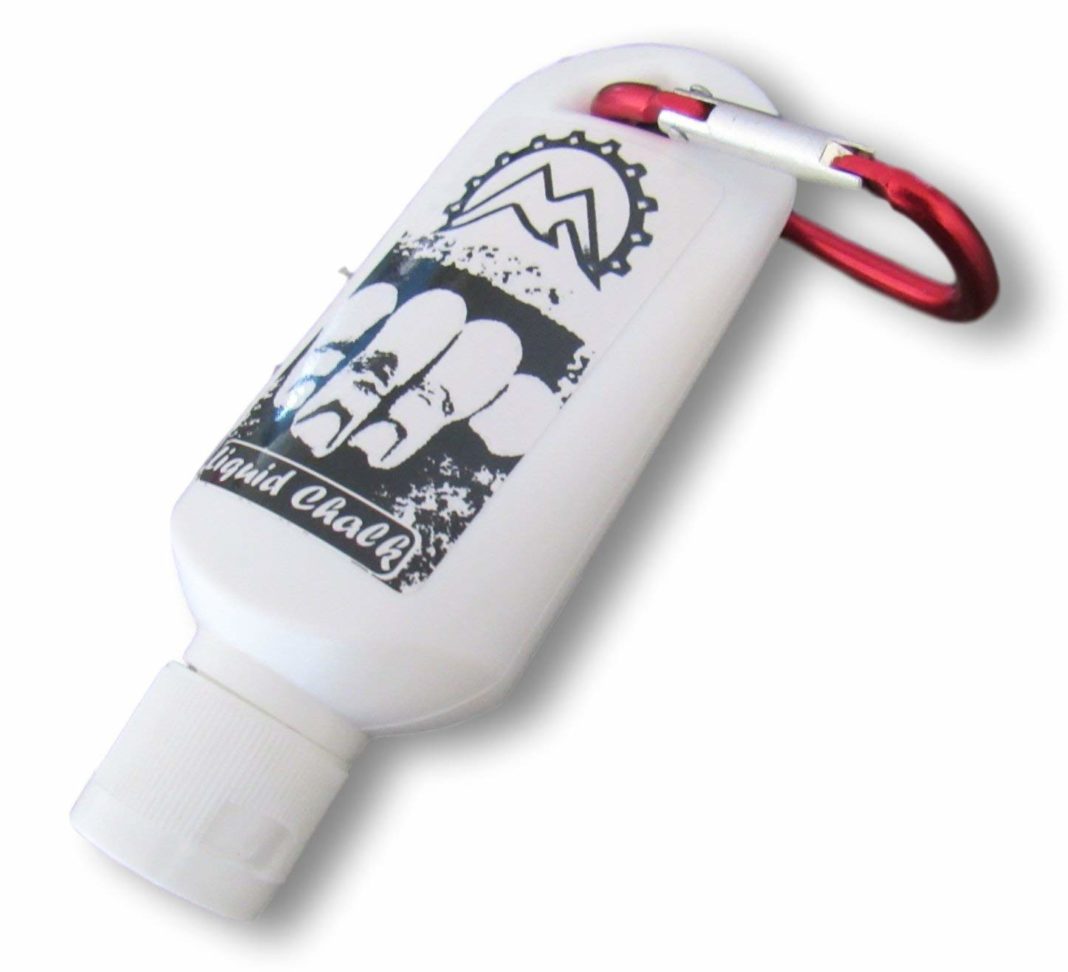 This small family-run based in Maine is dedicated to the passion of rock climbing. Enjoy increased performance with all of your sports. Mosher Mountain Gear is a favorite among avid climbers. Say goodbye to sweaty palms! Their long lasting solutions stay on your hands for the whole workout. There's no doubt that they are one of the best climbing chalk brands.
Our favorite product of theirs is the liquid climbing chalk. Imagine chalk that stays on your hands for your entire workout. It contains two non-toxic binding agents so it won't rub off – even with sweaty palms. Enjoy confidence in this product while working out. It's lab tested to increase friction, giving you the strongest possible grip.
We also love that they do not participate in animal testing. When you buy your products, you can rest easy knowing that no animals were harmed in the process of its manufacturing. Last but certainly not least, it comes with a bonus carabiner. So, when you buy it, you can clip it to your bag, keychain, or whatever you want to.
Product: Liquid Chalk
Long lasting solution

Won't rub off

Proven increased performance with sports

check

Not tested on animals

check

No mess

check

Bonus carabiner
Invest in Products from the Best Climbing Chalk Brands
Are you an avid climber? If so, you know the importance of investing in quality products from the best climbing chalk brands. These brands offer top-notch chalk you can count on when you're working on your athletic performance. Say goodbye to sweaty palms.
These brands offer varying styles and types of chalk – whether you're looking for a chalk ball or loose powder. You can also buy varying chalk in terms of thickness and grip. Since you'll be bringing it along on all your expeditions, it's important to invest in an established brand. You'll enjoy rock climbing so much more when you have the right tools.
Related Article: The 5 Best Chalk Bags Of 2018: Your Shopping Guide