One of the best ways to get adventure inspiration is on social media. We've gathered a list of the best travel Instagram accounts to follow to get you started.
These travel influencers know what makes good eye candy. They're attractive, stylish, and travel to beautiful, exotic locales. If you're thinking of brushing up on your photography skills or embarking on a new adventure, we suggest you check out their pages.
From hidden waterfalls in the jungles of Bali to the best bars in NYC, these adventurous souls should be your go-tos. Be prepared to get major travel envy. These travel Instagram accounts are no joke. Here are our favorite ones in no particular order.
1. Beautiful Destinations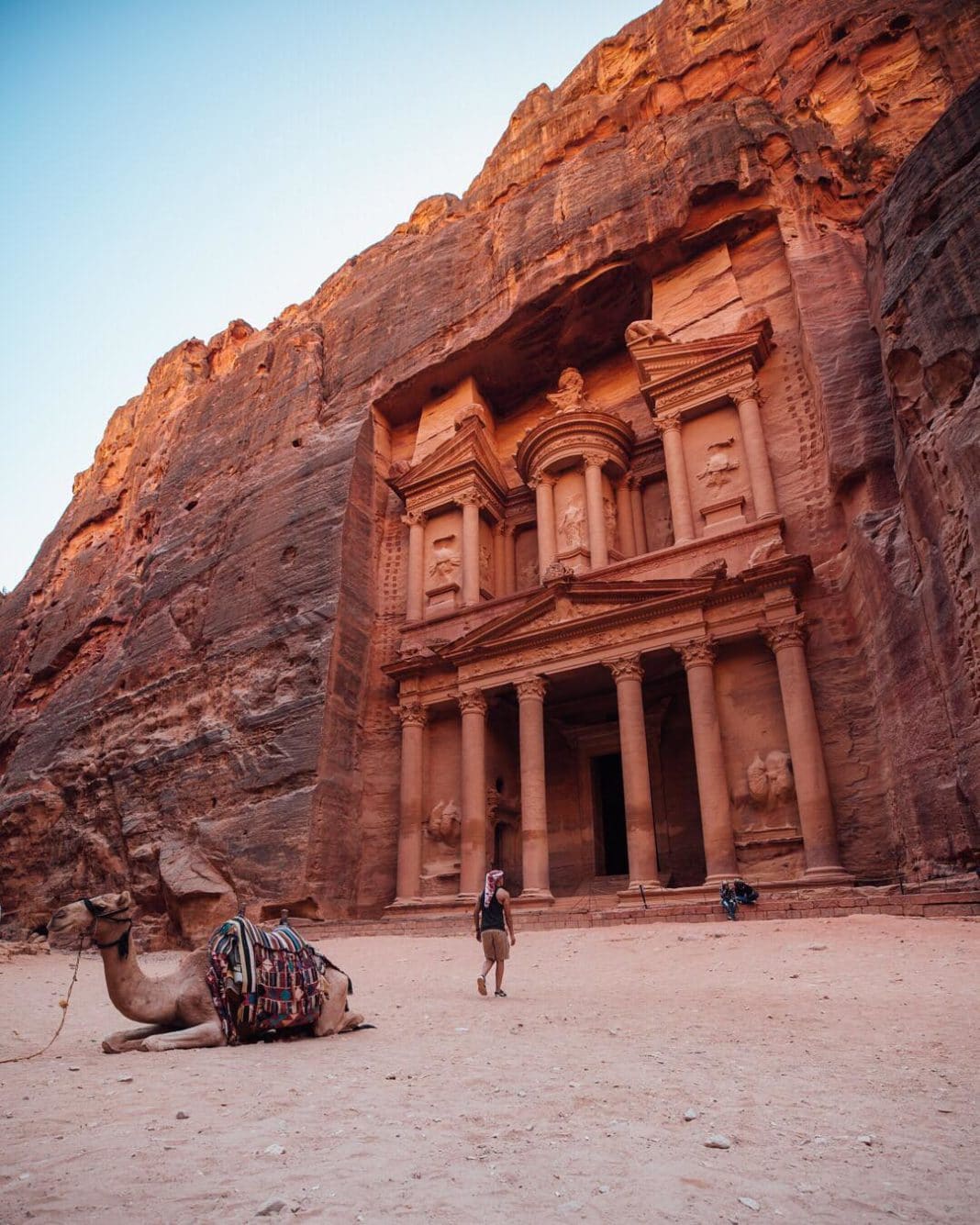 Credit: Beautiful Destinations
Founded by Tom and Jeremy Jauncey, Beautiful Destinations is the award-winning creative agency behind one of the largest travel pages on social media. More than 13.5 million people in over 180 countries tune in to their channels to be inspired. BD boasts 11 million followers on Instagram alone. Their mission is pure – to celebrate the beauty of the world and its amazing places, people, and experiences.  Of all the travel Instagram accounts out there, this is our favorite.
The team at BD champions positivity, inclusion, and vibrancy in everything they do. It shows through the work they create. On their feed, you'll find some of the most jaw-dropping, awe-inspiring locales. We love that they emphasize more than just being a traveler.
When you engage with their content, you are always pushed to grow, challenge yourself, get outside of your own head and your own experiences, and learn from others around the globe. Isn't that what travel is all about?
2. Earthpix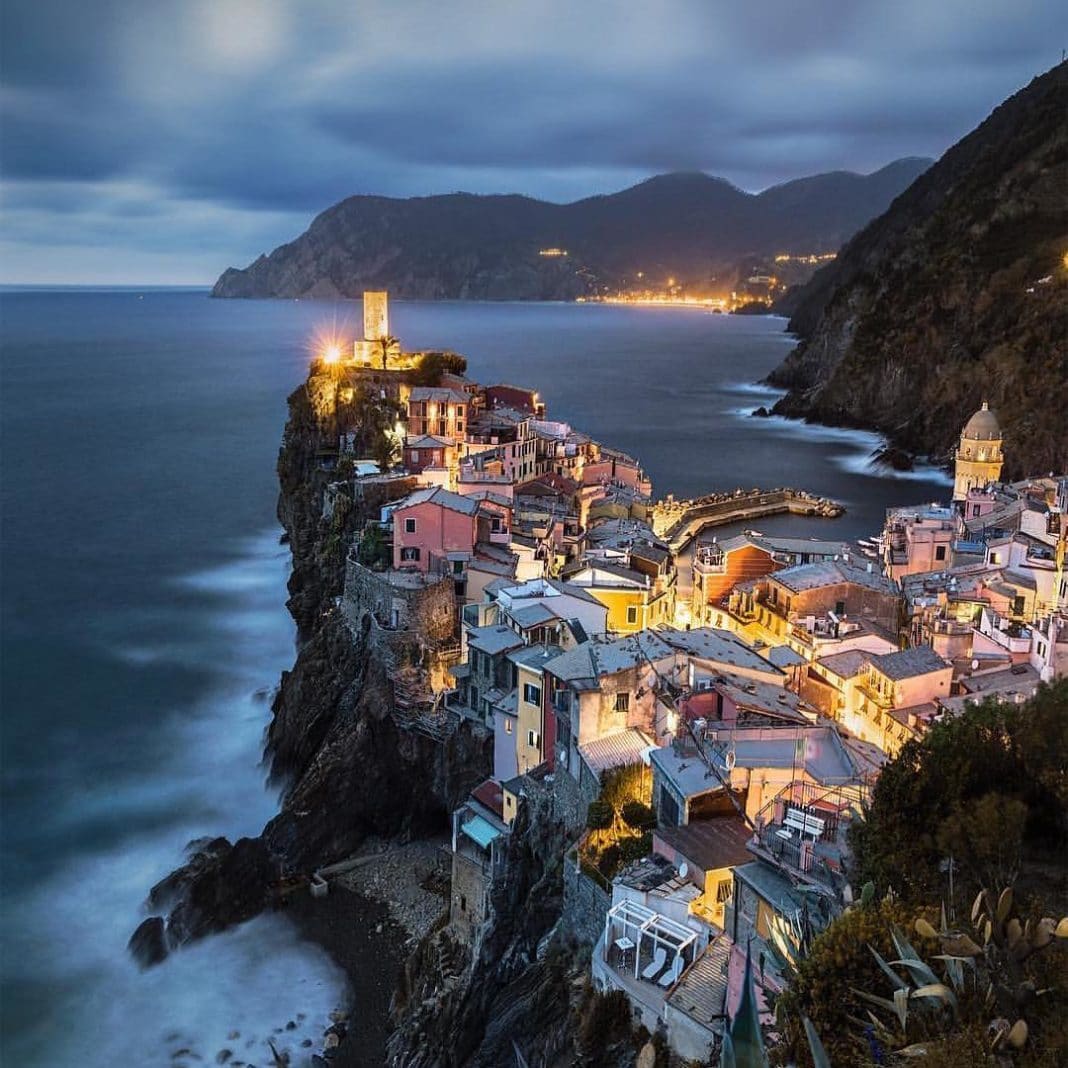 Credit: Kyrenian
Want more travel Instagram accounts to drool over? Here you go. Serving as a feature page for talented photographers and videographers, Earthpix has amassed an Instagram following of 12.9 million. This account offers endless swoon-worthy locations to start a wanderlust fire in any eager soul. Whether you're looking for snow-covered mountains, dramatic landscapes, an urban jungle, or a desert daydream, you'll find it all here – and more.
3. Do You Travel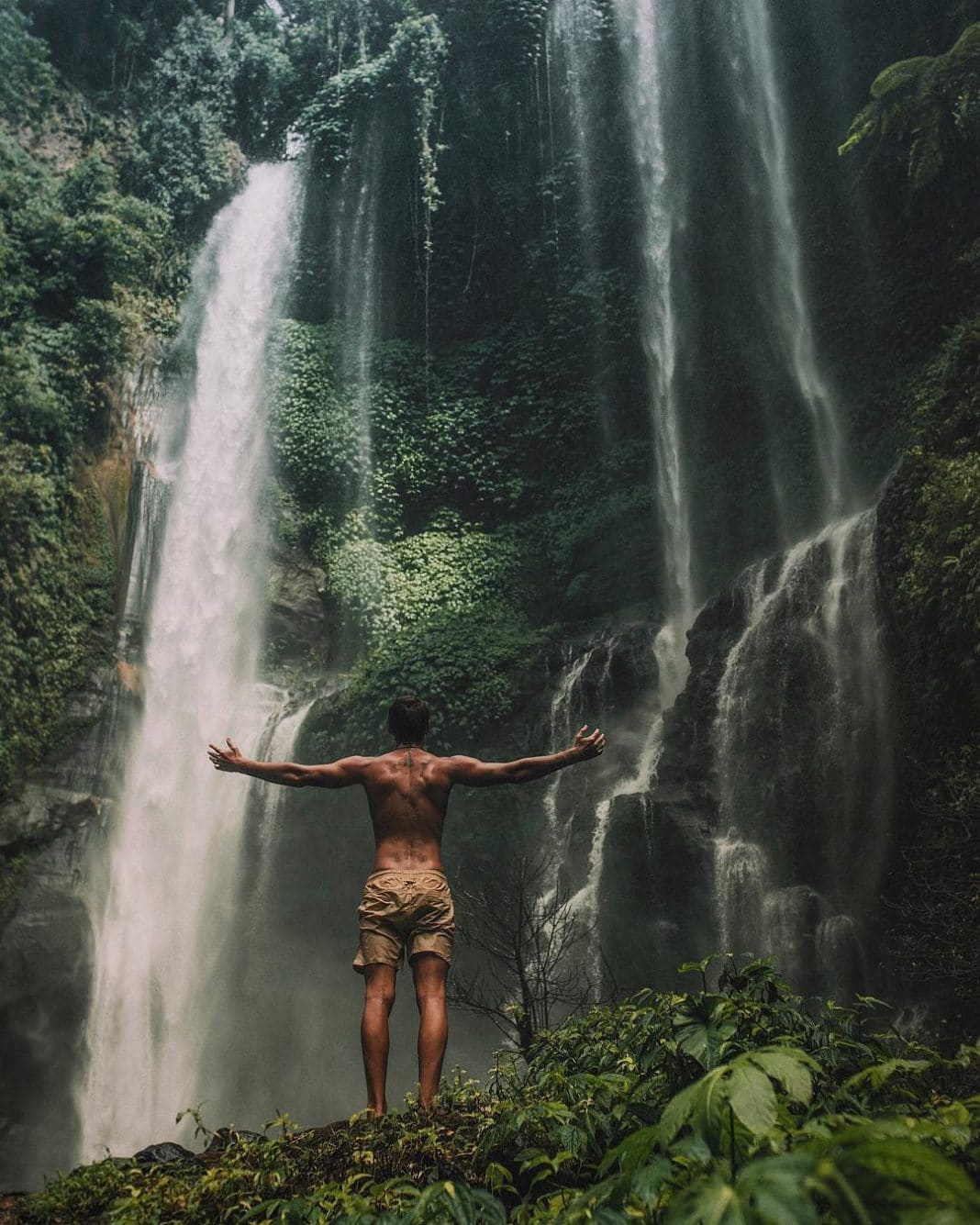 Credit: Do You Travel
Jack Morris started one of the most iconic travel Instagram accounts. Do You Travel boasts a whopping 2.8 million followers. Just a few years ago, he worked as a carpet cleaner before he sold all his possessions and bought a one-way ticket to Thailand. From there, he began to run promotional pages for businesses. They took off and quickly began accumulating a large following. Jack decided to put that same effort into something he was passionate about. From there, Do You Travel was born. It just happened in the right place at the right time.
Now, he's got an impressive collection of stamps in his passport book. He's currently living in Bali with his other half, Lauren Bullen (aka @gypsealust). Their feeds are they very definition of relationship goals.
4. Gypsea Lust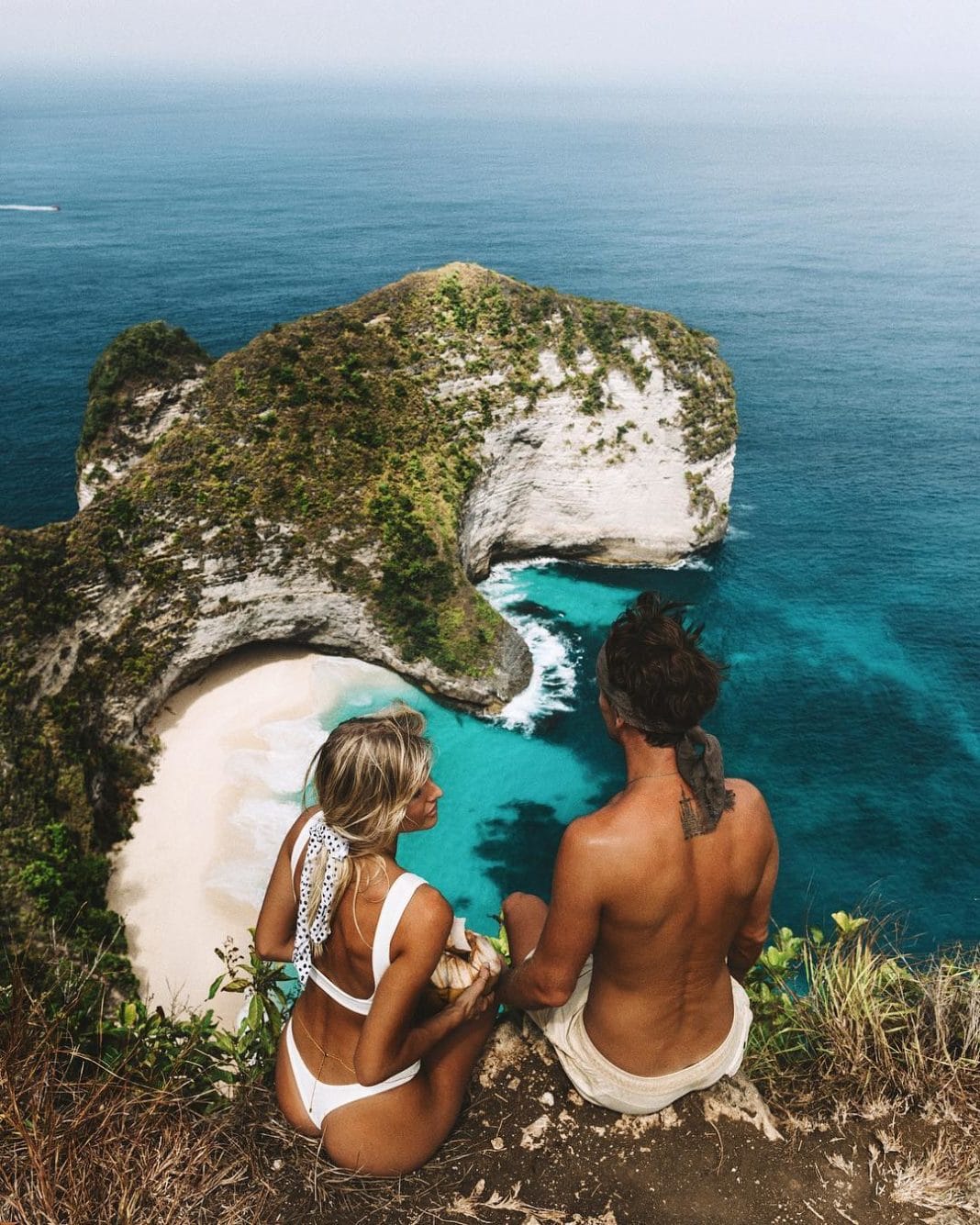 Credit: Gypsea Lust
Have you ever spent your Tuesday envying Lauren Bullen's life? We're right there with you. Every other picture she posts on Gypsea Lust, she has a glowing tan and is laying on a remote beach. With a following of over 2.1 million, she is one of the top travel influencers on the market.
Last year, Travel and Leisure reported that she and her partner Jack make well over $100k a year for their travels and paid promotions. Can they adopt us? Lauren didn't care for her day job either. A self-taught photographer, her account began to pick up steam a few years back when she was approached by a tourism bureau in Queensland, Australia to accompany them on an influencer-led trip.
For those aspiring to travel more and have a passion for photography, she offers this advice. Try to capture authentic photos. Second, a little editing and good gear go a long way. Lauren and Jack use a Canon 5D Mark IV and edit with Adobe Lightroom.
5. Chris Burkard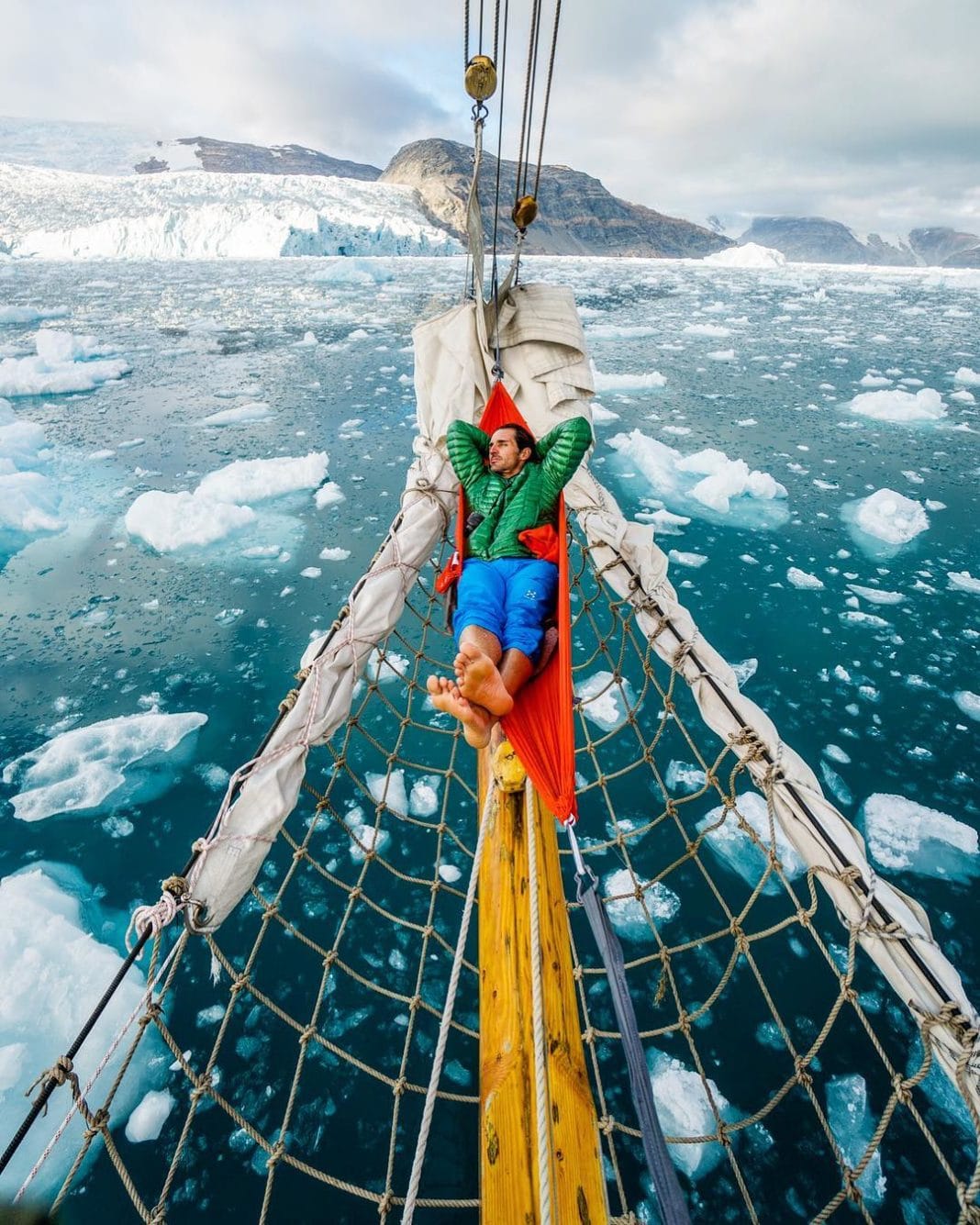 Credit: Christ Burkard
Chris Burkard is an American self-taught photographer and artist, based in California Central Coast region. Burkard's work is layered by landscape, lifestyle, surf, outdoor and travel subjects.
Go ahead and treat yourself. Take a look at his lovely Instagram. Burkard is known for images that are punctuated by untamed, powerful landscapes. Through social media, he strives to share his vision of wild places with millions of people and to inspire them to explore for themselves.
His visionary perspective has earned him opportunities to work on global, prominent campaigns with Fortune 500 clients, speak on the TED stage, design product lines, educate, and publish a growing collection of books. Along with his team, Burkard is based out of his production studio and art gallery in the Central Coast of California.
6. Emmett Sparling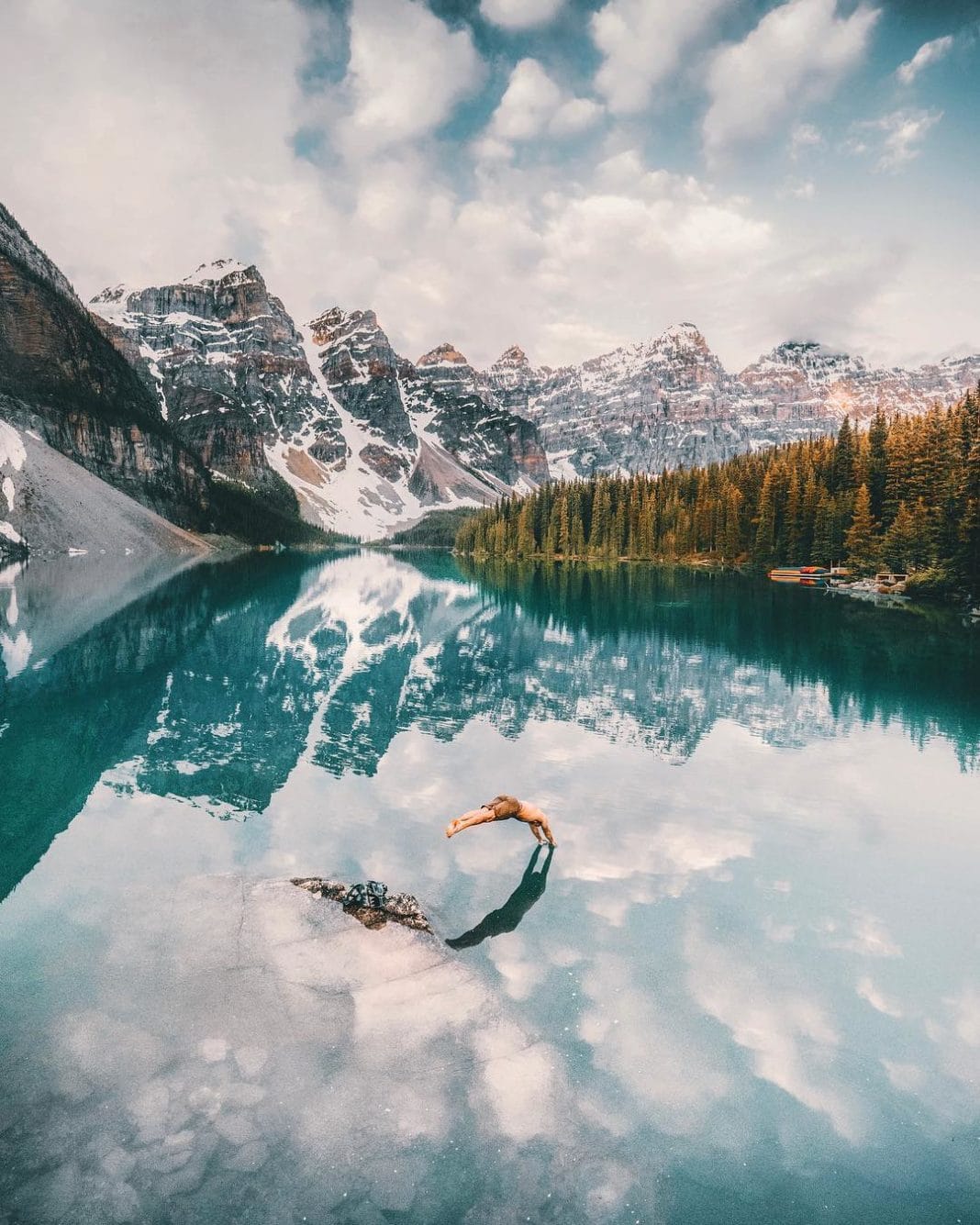 Credit: Emmett Sparling
We're sure you've heard of the adventurer and photographer Emmett Sparling. His vibrant photos and videos are nothing short of love at first sight. This crisp and surreal photography tells the story of a young man who's come a long way in developing his skill set and seen some of the most magical places on earth. If you take a closer look though, you'll see something else. There's a lot to this Vancouver creative. Somehow, he's managed to carve out a distinct image for himself among the millions of travel bloggers.
7. Captain Potter (aka Sam Potter)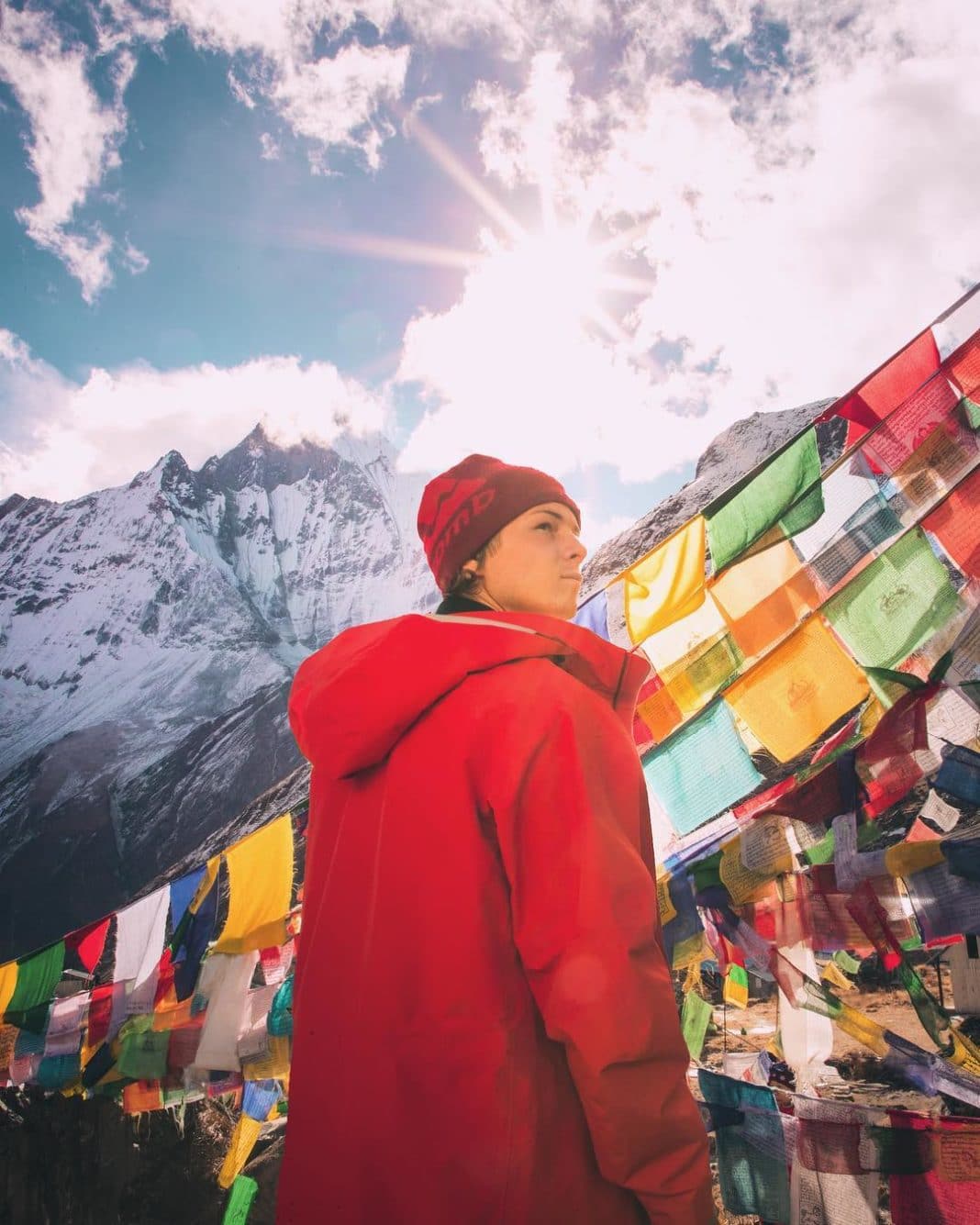 Credit: Captain Potter
We absolutely love Sam Potter's Instagram. His zeal for life, passion for people, and authenticity shine through. He's certainly made a name for himself among travel bloggers. The mountains, ocean, and world around him have all become an integral part of his personhood.
Sam takes stewardship seriously; he appreciates cultures from all over the world. Growing up roaming around Kauai, he realized an impetus to travel. His love for creating has brought him around the globe.
He says, when you travel, you're always being introduced to new things, sounds, mountains, the ocean, the people who surround you. And you're left better for it. It's not just your home. It's who you are. A large part of what he wants to change about the travel industry is going just for a trend.
The secrecy of a place is what keeps it magical – respecting the land, protecting traditions. Whenever Sam meets someone new and finds himself in a new place – if it's quiet and there's no one around, he does his part to keep it that way. It's so important to enter with respect and the knowledge that now that you found this place, you have a responsibility to it.
Make sure it never loses its magic. Keep the quiet places quiet. Follow along on his adventure via the Captain's Log on YouTube and be sure to check out his page on Instagram.
8. Chelsea Kauai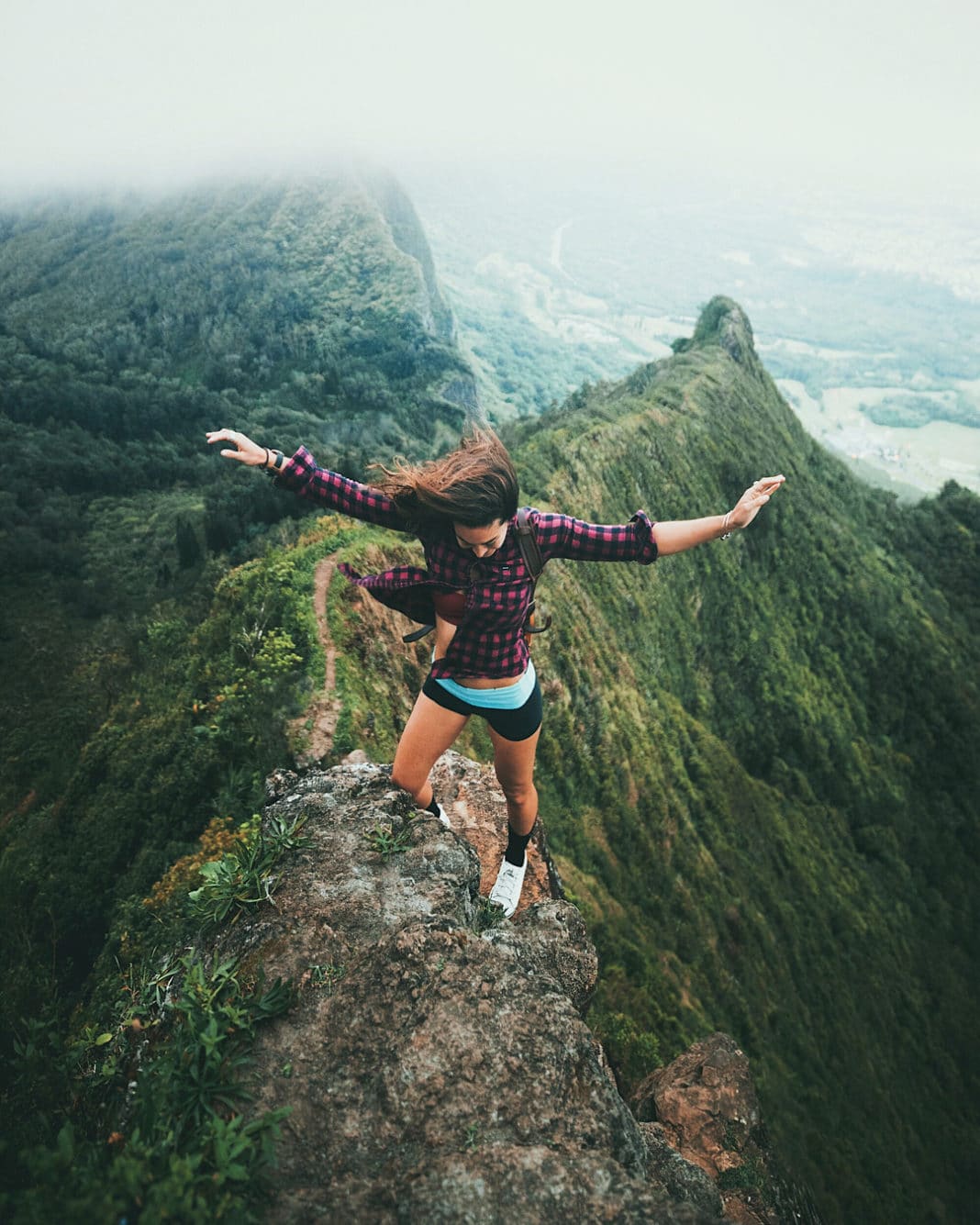 Credit: Chelsea Kauai
Here's more island wanderlust for you to enjoy courtesy of Chelsea Yamase. In recent years, this Hawaii native has been traveling the world as an athlete, model, and writer. Her account has amassed 577k followers and it's easy to see why. She lets her passion for life run wild in the hopes that people will chase after their own. She chooses to view the world as precious and connected rather than fierce and unfamiliar.
Across her feed, you'll find adventures of a lifetime – swimming with sharks, running along narrow canyons and cliffs, bungee jumping. This girl is living life to the fullest and going places (all pun intended). Her self-expression and creativity will not disappoint.
9. Zoelaz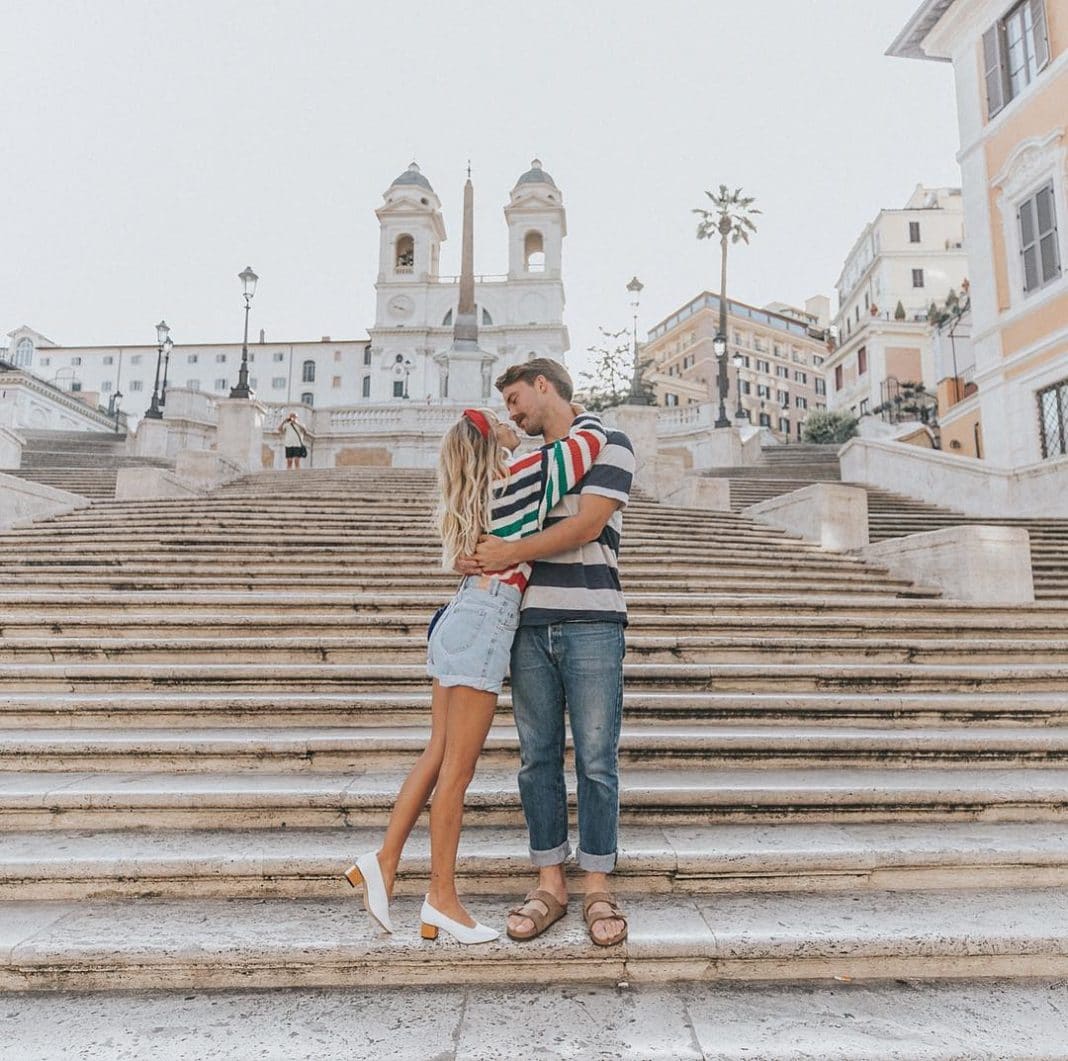 Credit: Zoe Laz
Cute lifestyle blog meets travel inspiration. We first found Zoe's page through a collaboration with Urban Outfitters. Right now, she's roaming through Tuscany, Italy with her boyfriend, spreading travel inspo to her loyal following of 318k. Like Zoe, her page is cheerful, fun, and easy going.
Whether she's standing on the Spanish Steps or exploring the great outdoors in Utah, her authentic photos make you feel like you're along for the ride. She's honestly got one of the best travel Instagram accounts.
10. Fursty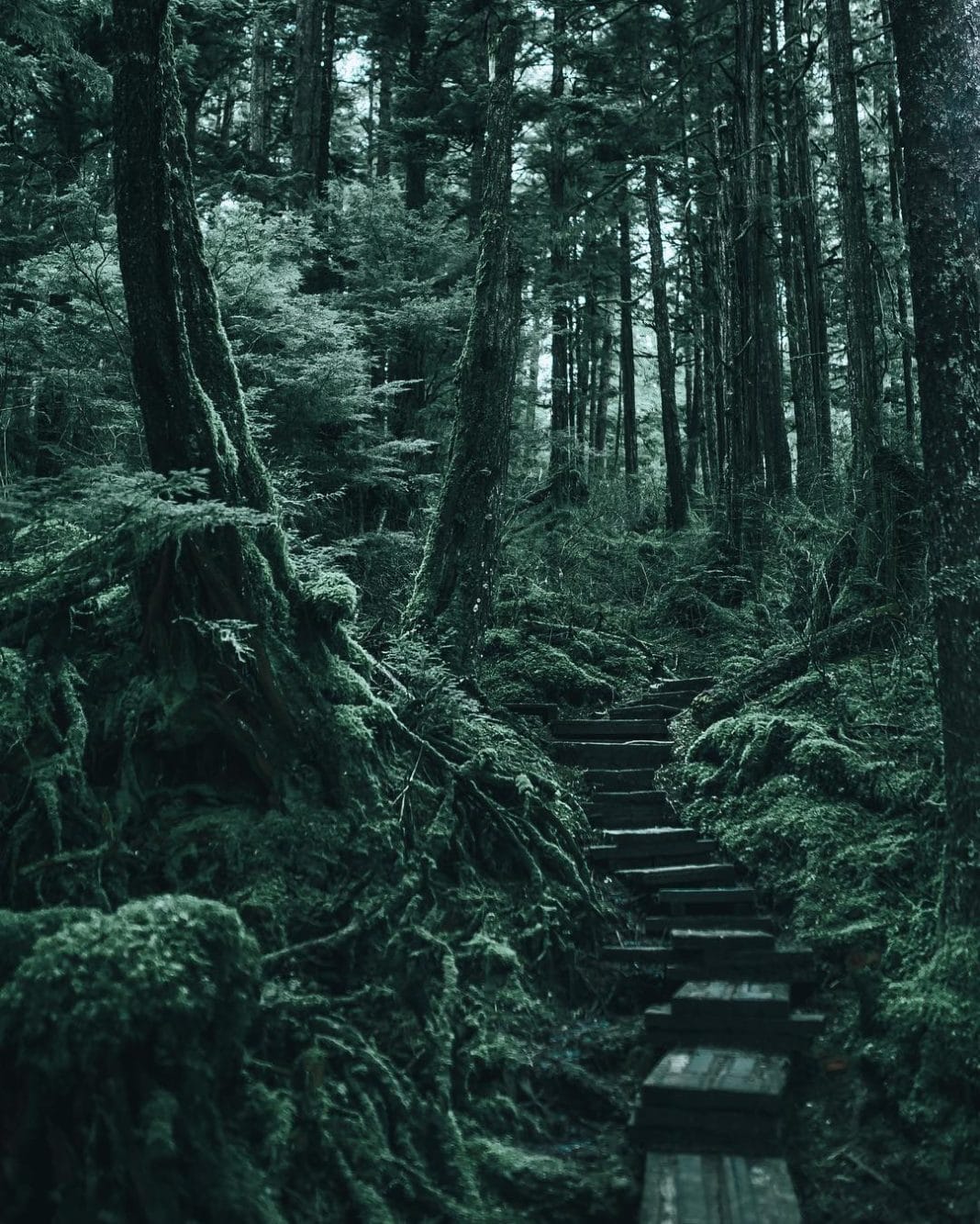 Credit: Fursty
Of all the travel Instagram accounts out there, Dylan Furst's is a breath of fresh air. While most travel influencers flock to post pictures from the same few locations (e.g. Bali, Iceland, Thailand, Greece), Dylan pursues beauty in the simple things.
Hailing from Bellingham, WA, this PNW native has made a name for himself.  His backyard near the Rainy City has heavily influenced his style as a photographer. Specializing in outdoor, adventure, and travel photography, he's had the opportunities to experience a variety of landscapes, countries, and cultures through the portal that is his camera. Dylan strives to show unique perspectives and tell meaningful stories through his art.
11. Earthy Andy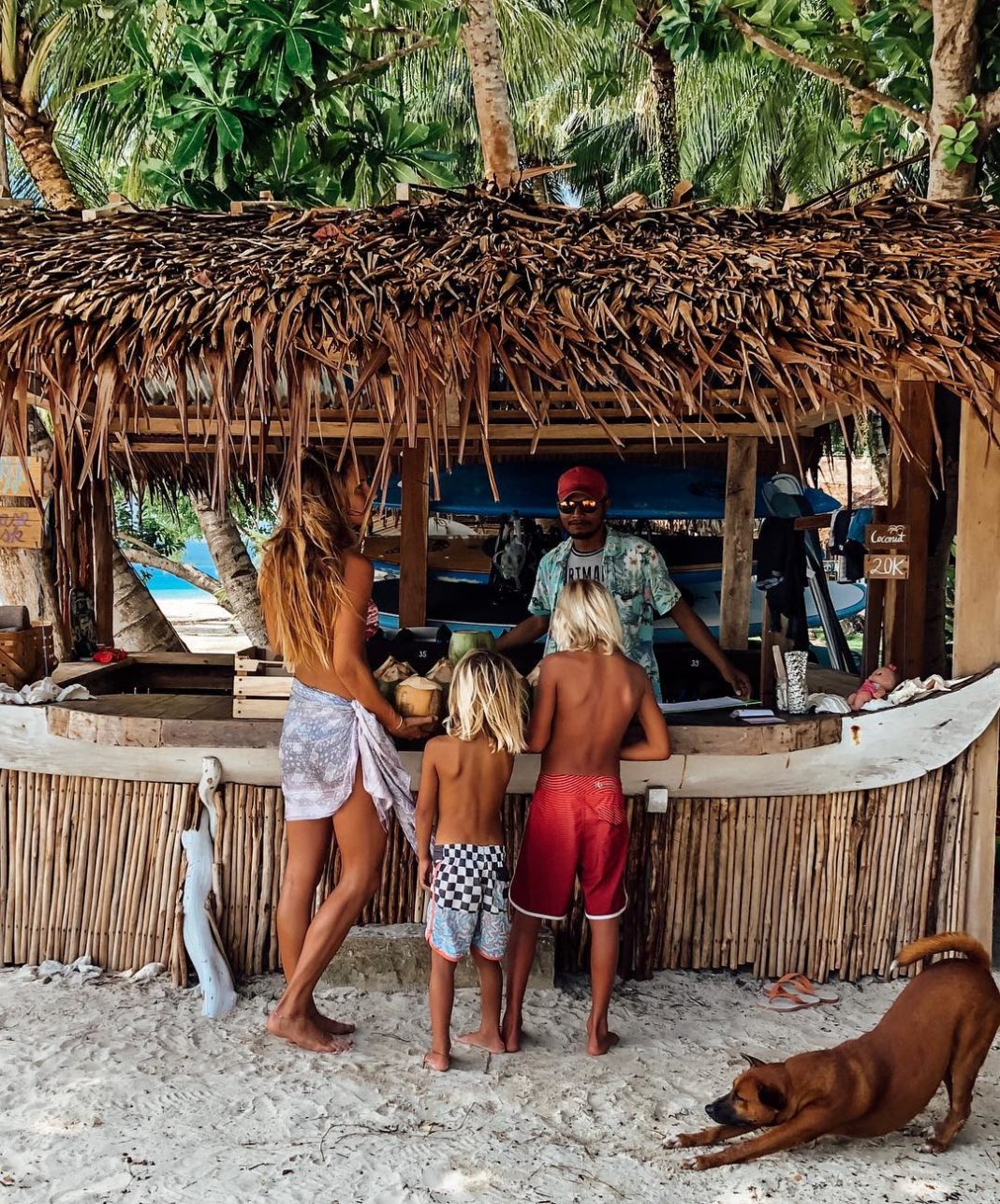 Credit: Earthy Andy
Is this a healthy eating account or travel account? It's both! Earthy Andy is everything #familygoals and #travelgoals. A self-professed Earth admirer, she travels all over Hawaii and the rest of the globe with her husband and two kids. Besides making mouth-watering vegan recipes, she raises awareness about eco-friendly and sustainable living practices. We're absolutely in love with the beautiful images she creates and the life she lives.
12. Rory Court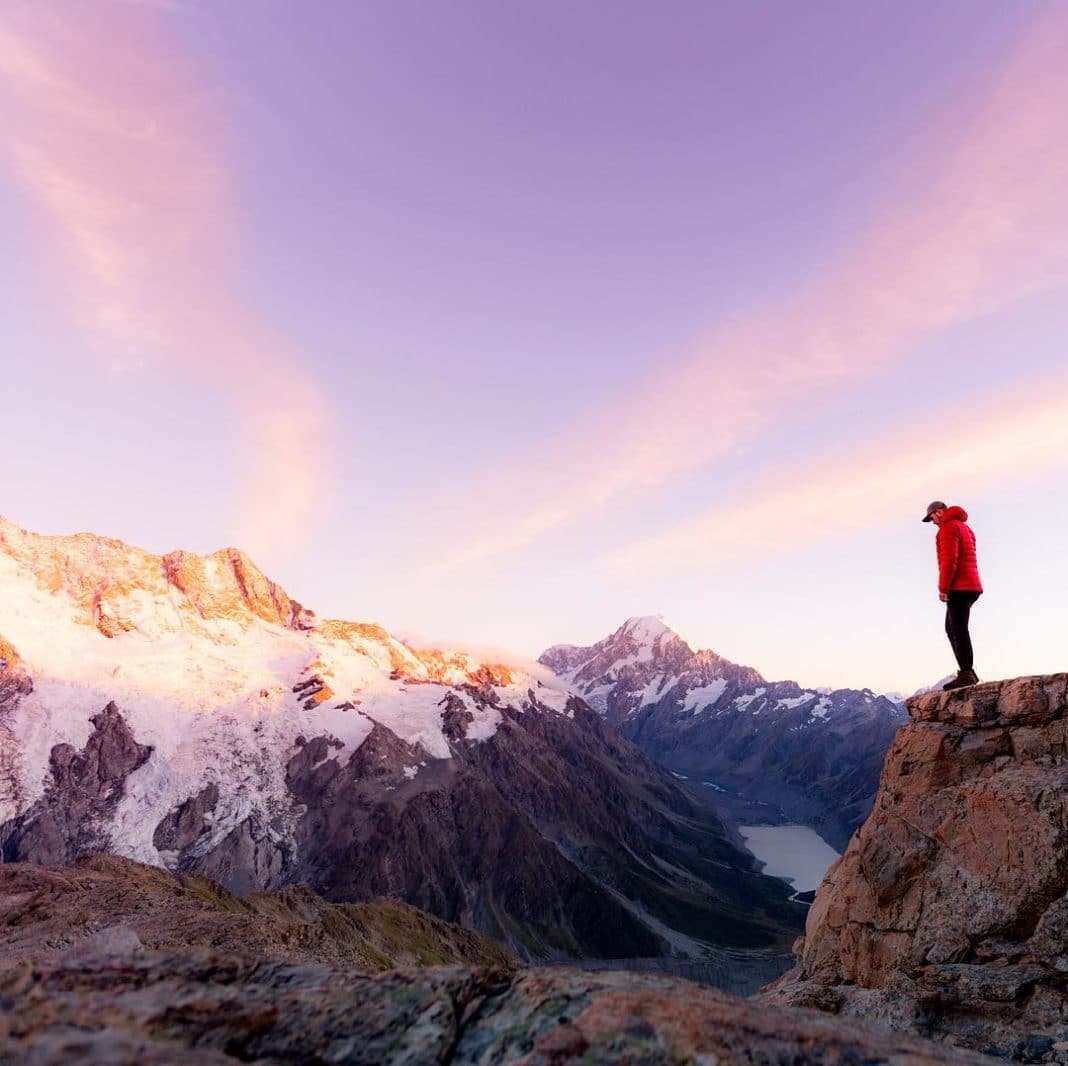 Credit: Rory Court
We're surprised Rory Court's IG hasn't blown up by now. While he's got a steady following of 11.6k and counting, the quality of images he produces are on the level BD shares. Keep your eyes on this Canadian photog + traveler.
13. Joonas Linkola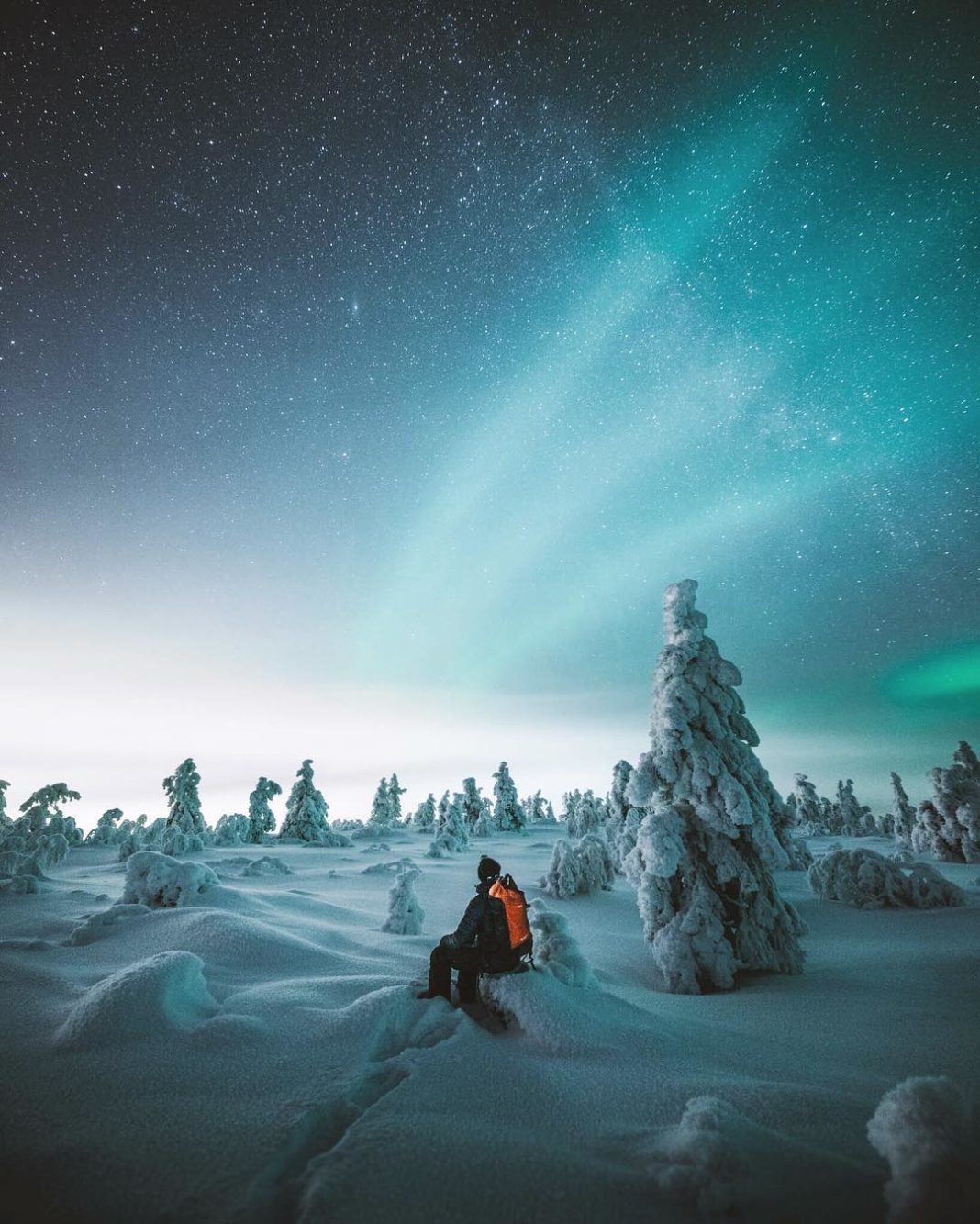 Credit: Joonas Linkola
Are you're more of a winter wonderland kinda person? Go follow Joonas Linkola. He's got one of the best travel Instagram accounts. Just browse through his feed for a good ten seconds and you'll be hooked. From epic aerial shots over tall pines and surging rivers to serene campsite tents and the crackling of a warm fire, his feed makes you crave an adventure in the great outdoors. If you find yourself craving a cozy cabin escape in the heat of June, you'll know who to blame.
14. Ockey Dockey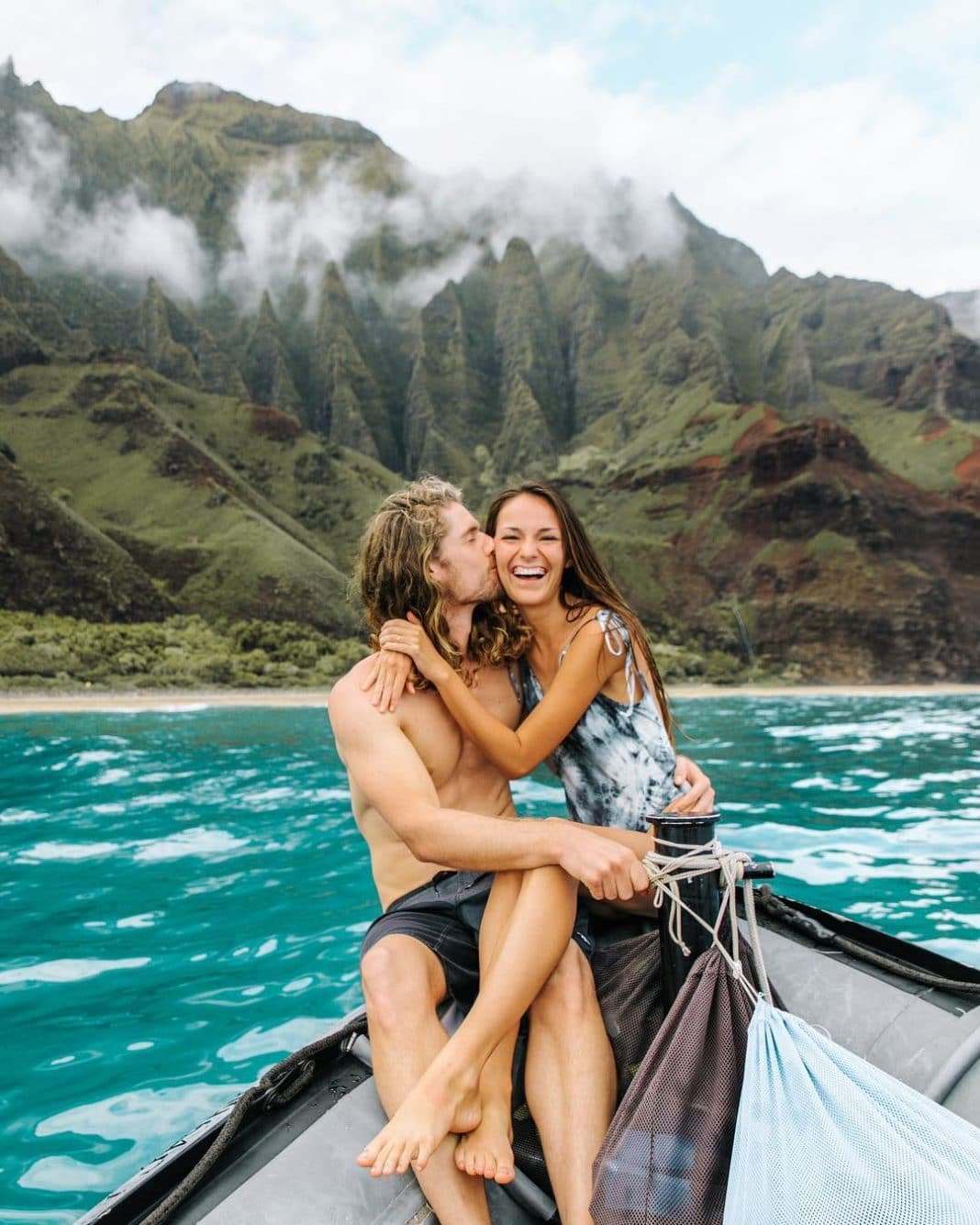 Credit: Ockey Dockey
Lauren Riboldi and her Insta are a pocketful of sunshine. It's hard not to smile when you look at her photos. Every one makes you feel like you're let in on a special moment. We love the authenticity behind them. Her feed shouts lucky in love; scroll through for adorable couples pics with her and her husband around the Hawaiian islands.
Needless to say, the scenery is perfect too. Hawaii certainly isn't a bad backdrop. Waterfalls, jungle roaming, and shimmering underwater bokeh effects with dolphins fill the feed. As if that wasn't enough, her captions are refreshingly honest and meaningful. While Instagram is notoriously a place to show only the highlights of your life, she lets you in on her struggles and raw journey. That alone is worth a follow.
Go Follow These Amazing Travel Instagram Accounts
Do you want to travel the world like bloggers? You won't find a better place to get some wanderlust inspo than on these travel Instagram accounts. They cover places all over the globe. From exotic locales and hidden getaways to some of the most popular tourist destinations, you'll get the inside scoop on where to go and all the nitty-gritty details in between.
We hope you loved reading our article. Remember, if you have any questions for us, we're just a comment box away. Let's talk soon.
Related Article: Best Travel Cameras For The Adventurous Photographer