Virgin Atlantic's Airport comes with a unique feature.
Amidst the hustle and bustle of the airport, of course, it's always nice to stop and rest. This time you can forget about sitting in the too-hard terminal seats or parking yourself on the cheaply carpeted airport floor. Virgin Atlantic announced their very own in airport oasis for the weary traveler. This bargain includes an actual 'bedroom' hidden within the facility.
Virgin Atlantic Airlines has teamed up with Onefinestay, a London based hospitality company, to create the ultimate airport accommodation. The British business specializes in providing the highest quality rental apartments and homes for travelers. Onefinestay is bringing their luxury experience to Virgin Atlantic.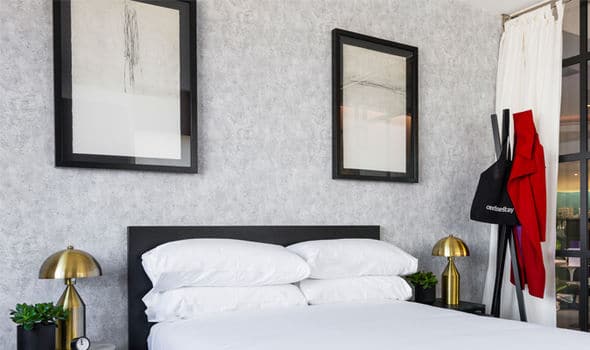 The designated room will be right inside London Heathrow Clubhouse, located at terminal three within the airport. With it comes all the perks of high-class living, complete with a personal butler, a spa package, and the finest afternoon tea. You'll be living in the lap of luxury in the ritziest part of London Heathrow Airport.
Some things are too good to be true.
Of course, all this commotion is about a singular room. Just one. With anticipated high demand, of course, not everyone will get the chance to try out Onefinestay's airport accommodation prototype. The room is not even a permanent fixture at the London Heathrow Airport. Its available dates run from March 1-5, 2018. If you want a chance to experience this temporary luxury, all you can do is apply and wait to see if you're selected. The good news is, if you're one of the lucky winners, all this only costs you $1.
Virgin Atlantic Airlines reports that this experience is a test to see how travelers react to an in airport 'room.' If all goes well, this might not be the last that you see of a luxury airport oasis.
Related Article: Say Namaste to Airport Yoga With Yoga on the Fly