In the caffeine game, the tools you use matter.
If there is one thing every true coffee snob knows it is that your coffee is only as good as the beans and the gadgets you use to prepare it. Once you have had a coffee fanatic demonstrate how to make Chemix coffee, you will catch on pretty quickly to this. As they emphasize the importance of using a gooseneck kettle while repeatedly eyeing the timer so that they pour the water at the right second, you realize just how much coffee gadgets matter.
We have done our research into the latest tools on the market today and found 10 must haves. Amp up your caffeine creation collection with any of these amazing coffee gadgets.
You Need These Coffee Gadgets in Your Life
1. Capresso 202.04 frothPRO Automatic Milk Frother and Hot Chocolate Maker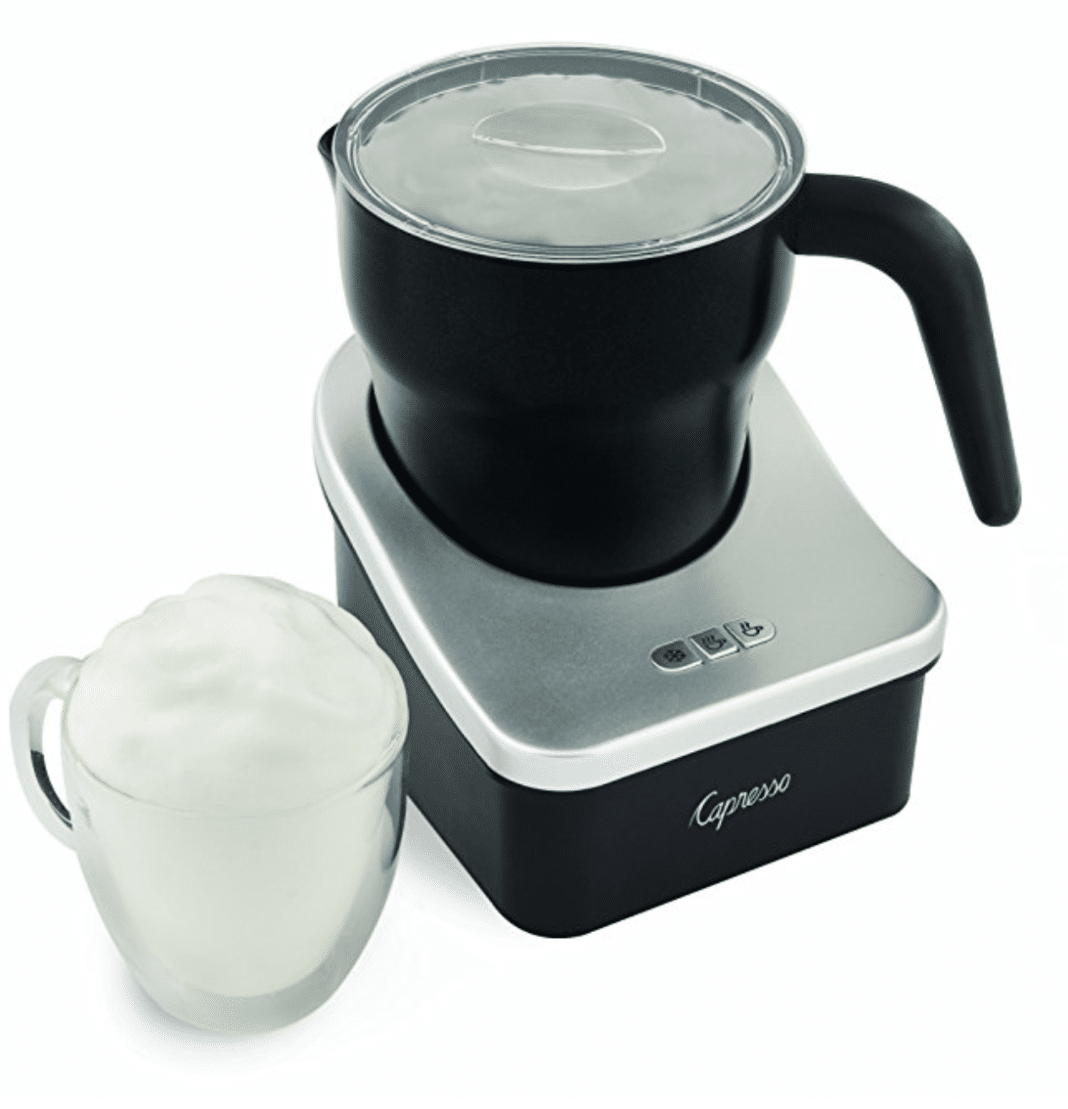 Credit: Capresso
If you are trying your hand at the fancier coffee drinks, you probably understand the importance of frothed milk. This method can prove to be a tad complicated manually, so this automatic milk frother is just what you need. Score the perfect cappuccino or café latte when you use the Capresso. It even makes some mean hot chocolate for all those friends who "don't drink coffee" (what a concept).
2. PANCOOK Coffee Scoops/Spoons with Bag Clip
Credit: PANCOOK
Save yourself the step of having to dig for a measuring spoon in the morning and just combine it with the bag clip. It may sound too good to be true, but the PANCOOK coffee scoop is the perfect way to do two things at once. The cute bronze colored spoon is just the size you need to make the best cup of coffee. Scoop what you need and then close the bag and clip it shut with ease with this hybrid coffee scoop.
3. Electric Gooseneck Kettle
Ah yes, the gooseneck kettle. As we were saying, if you are trying to get into the Chemix game, this is just the tool for you. This electric gooseneck kettle is especially handy, as it is self heating. The long neck helps give you a slow and precise control of water flow so you can best manage your brew. Let the water boil on its own in the nick of time, and watch it shut off right when it begins to boil. The spill proof lid also prevents any spills involving uber hot water.
4. Ceramic Coffee Dripper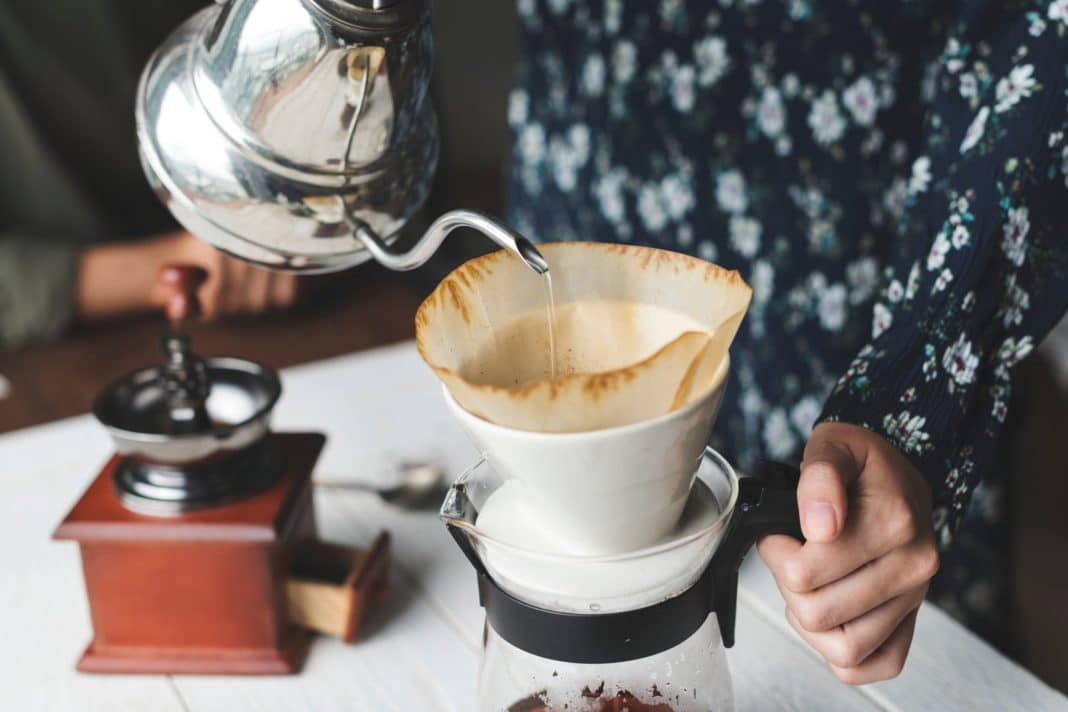 A close cousin of the Chemix coffee brewing method, this ceramic coffee dripper is an easy set up for your morning coffee. The perfect cone shape helps to accentuate coffee flavors to bring out the perfect notes. You can brew up to three cups of coffee at a time with this coffee dripper. It even comes in a number of cute colors and designs for an even more customized coffee experience. Enjoy a quick and easy coffee process as you slowly try to jolt into that morning reality.
5. Wacaco Minipresso GR, Portable Espresso Machine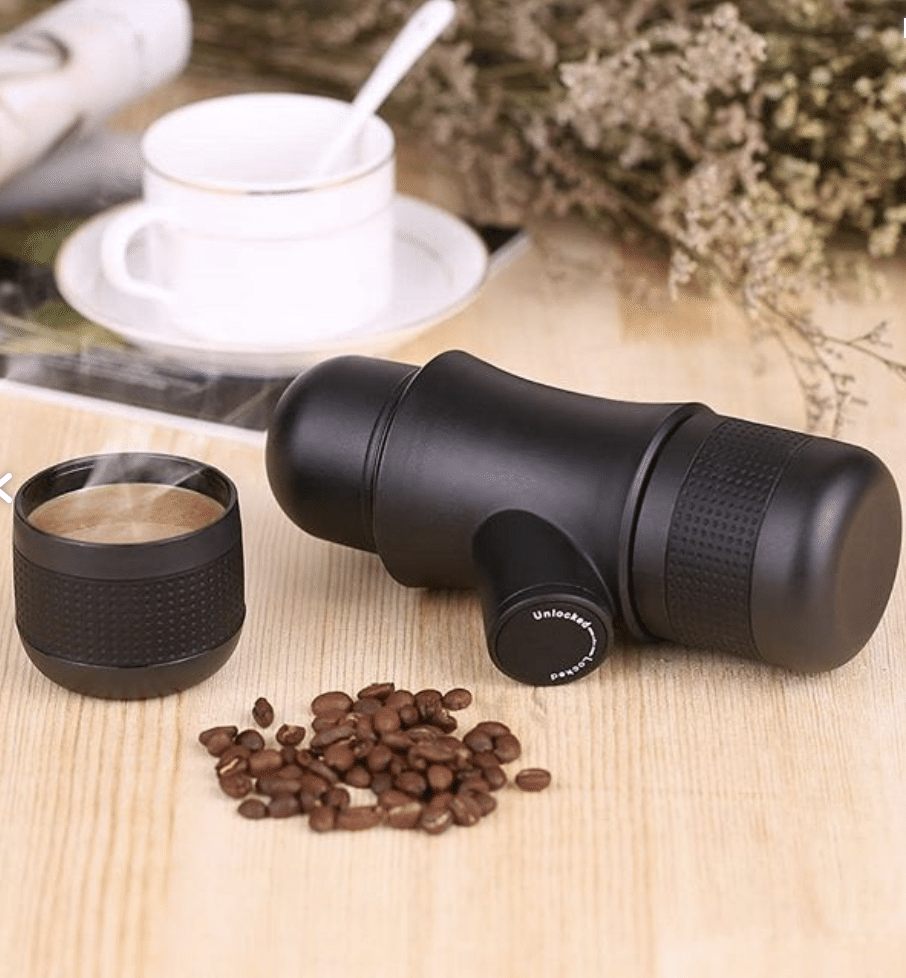 Credit: Wacaco
Small and versatile the Wacaco Minipresso GR, Portable Espresso Machine is just what you need to snag some amazing brews on the go. You are free to use any bean or roast variety when you brew. The efficient semi-automatic piston helps control the coffee brewing process. Since it is hand operated, you can even use this when there is no electricity. This is perfect for a road trip pick me up or a camping cozy drink maker.
6. EMBER Ceramic Mug
Credit: Ember
Do you often brew yourself a cup of coffee and then promptly forget about it before it is finished? Lukewarm coffee is a serious problem, and the EMBER ceramic mug helps solve it. You can always ensure that you have a cozy warm cup to hang on to as you slowly wake up. This futuristic electric mug allows you to customize your beverage temperature to suit your fancy. The innovative smartphone technology lets you control your drink's warmth right from your phone. Simply enter in your desired temperature level and enjoy coffee that stays hot for as long as you need.
7. Bodum Travel Press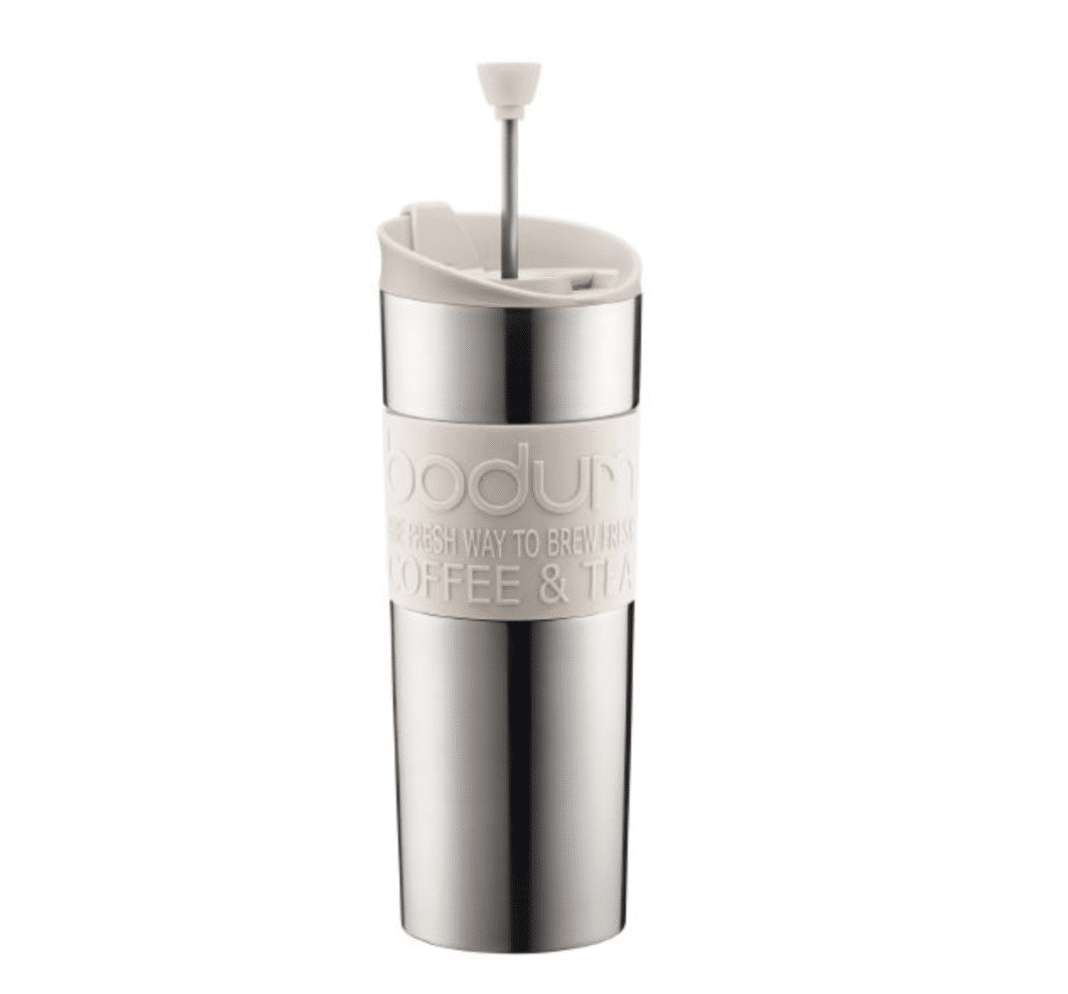 Credit: BODUM
Not unlike the espresso on the go, the Bodum Travel Press is a similar concept: caffeine wherever you are. If you love a good cup of French pressed coffee in the morning but don't have the time to wait for it to brew, this is just what you need. The Bodum Travel Press gives you the quality coffee you expect without the wait time. Its process is the same as you would expect with a French press: add a few scoops of coarsely ground coffee and pour in the hot water. Wait just four minutes, then plung the plunger and enjoy a fresh cup of coffee while on the go. The silicone holder keeps your grip secure as you brew a fresh batch of coffee right in your mug. Their new website launch is even offering 10% off your first purchase right now.
8. PUBLIC Bikes Trieste Coffee Cup Holder
Credit: PUBLIC
Attempting to ride a bike while balancing a cup of coffee in hand isn't exactly the most ideal, or safe, option. If you live in a big city and tend to commute via bike, this coffee cup holder is the perfect coffee gadget for you. This snug coffee holder ring is the perfect size for 12 or 16 ounce cups. Grab some coffee while on the go without having to worry about navigating the streets on a bike with one hand.
9. Zoku Grey Iced Coffee Maker
Credit: Zoku
On a hot summer day, you might prefer to avoid warm beverages all together. If you ever wished you could turn your hot cup of coffee into an iced drink, this is the tool you need. The ultimate summer coffee gadget, the Zoku Grey Iced Coffee Maker lets you magically turn any warm beverage into a cool and refreshing drink. All you have to do is pre chill the iced coffee maker in the freezer, add your warm beverage, and then enjoy a cool brew in just minutes.
10. Reusable Coffee Pods
Credit: Amazon
Do your part to help the environment by thinking green about your coffee pods. If you are a Keurig coffee drinker, then you certainly understand just how many coffee pods you can go through in a week. All of that plastic adds up and is definitely not the most environmentally conscientious coffee drinking option. When you use reusable coffee pods you reduce waste and guarantee an even fresher cup of coffee.
Time To Amp Up Your Coffee Gadget Collection
We hope that you leave inspired to make the best coffee possible. Any one of these coffee gadgets is perfect to take your coffee drinking experience to the next level. Treat yourself to the best brews out there by purchasing a to go coffee gadget or a helpful at home brewing tool. All that is left to do is head down to your local coffee roaster and pick out some fresh beans for that perfect cup of coffee tomorrow.
Related Article: The Best Portable Coffee Makers For Your Caffiene Cravings