Have you heard of tripcentral.ca before? We just discovered their site and we're in love. They offer a smarter way to plan travel by giving you personalized results based off of your travel preferences.
Canadians, we're talking to you! Choose from all-inclusive packages, flights, cruises, tours, and hotels. You want it, tripcentral.ca has got it. From long trips to short stays, their experienced vacation specialists offer first-hand knowledge of destinations, hotels, cruises, and tours. All you have to do is sit back, relax, and sip on that pina colada.
A Little Bit About tripcentral.ca
If you want, you can also come see the tripcental.ca agents in-store. There are multiple locations across Canada that you can come to. If you prefer the experience of meeting with your agent face to face to discuss travel, they'll arrange it all for you. Now, let's take a closer look at all of your travel options. Your best vacation is just around the corner.
The Low-Down on tripcentral.ca's Amazing Trip Planning Grid
Do you want to go to the Bahamas? Us too ( seriously…can you take us in your suitcase?). Sometimes, it can be overwhelming to plan out how to get there without draining your bank account. From flights to accommodation, renting a car, and adding in activities, it all adds up. If you want to get to some of the further islands like Exuma, it gets even more tricky. Luckily for you, we have a solution. Enter tripcentral.ca's trip planning grid.
We bet you haven't heard of a trip planning grid before. That's okay, until recently, we hadn't either. One of the things we love the most about tripcentral.ca is how organized and detailed they are with planning their client's dream vacation. Their vacation planning grid works by calculating in several key factors: departing location, destination location, date, duration of your stay, and what airline you would prefer to fly with.
Additional options include all-inclusive only, direct flight, and adult if you have more specific preferences. You can also scroll through a detailed calendar and choose where you would like to travel to based upon how cheap the prices are month by month. It's pretty great. In the event that you're bring the family, you can also add in how many children you have and the average budget you would like to spend per person. Planning your vacation logistics has never been easier.
Trip Matchmaker
Get vacation packages matched to you! If you're looking to plan a vacation soon you should get started with a matchmaker. Just fill out the information that's most important to you and then view vacations perfectly tailored to your needs. Here's how to do it. First, select up to three of your preferences in order of importance. Do you want to spend a week lounging on sun-soaked beaches? Or maybe you want to explore nightlife in a new country and try your hand at blackjack in a swanky casino.
Why not do it all? The choices are all yours. Second, choose how many days you'll be spending for your trip. Third, choose a meal plan if you'd like. Last but not least, choose your destination, the month you want to travel, and any specific dates.
What Kind of Trips is tripcentral.ca Good For?
Congratulations! You've found the smartest way to book all-inclusive vacations from Canada. The trip matchmaker will sort out the results based upon your preferences and "value for the money." The best part is that the tripcentral.ca have first-hand knowledge. Their agents have been to most resorts. Just give them a call and we'll help decide which hotel is the right one for you. Narrow down your options and find the perfect place to go using the classic vacation grid.
Choose from all-inclusive vacations, Caribbean vacations, luxury vacations, family vacations, and adult-only vacations. There are lots of options. Let's take a look at these different trips and see what they have to offer.
All-Inclusive Vacations
Welcome to your one stop shop for all-inclusive vacations. Here, you can compare flight included packages for all-inclusive resorts departing from Canadian cities at once. They've got all the pricing, promotions, and availability for Air Canada vacations, Westjet, Air Transat, Sunwing, Sunquest, Signature, and Hola Sun. There's no need to have all those tabs open.
Use the tripmaker to find the best resort. You can choose any combination of destinations to exclude or include and then narrow down by your budget and additional preferences. For a quick comparison, feel free to refer to the classic grid. If you want an insider's opinion, feel free to ask and of the well-traveled agents waiting to assist you. It doesn't matter where you want to go. Chances are, they've already been there. Check reviews, pictures, and videos to help you in your decision-making.
From there, you can compare costs of different destinations and months and decide the best time to go. Prices will vary depending on whether it's just you and your partner going on the trip or whether you want to bring the whole family. Should you choose the second option, an all-inclusive vacation is probably the best way to go.
Caribbean Vacations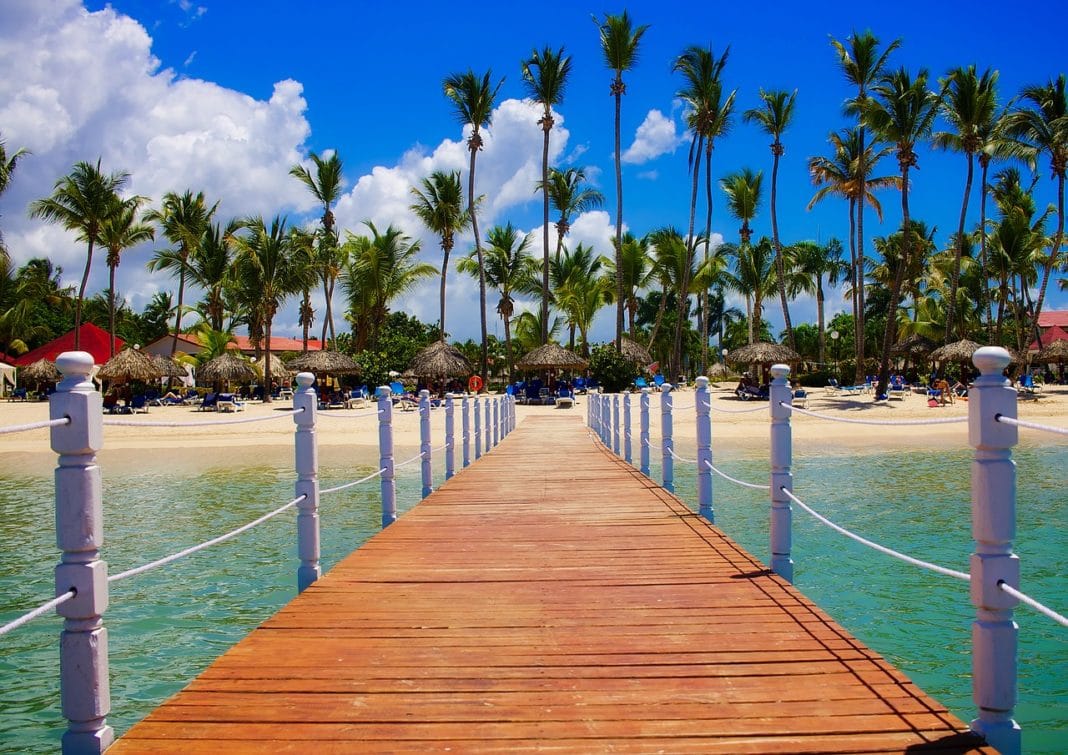 Perfect temperatures, stunning beaches, and natural beauty characterize Caribbean vacations. Travelers flock from around the world to visit fan favorites like the Dominican Republic, Cuba, and Jamaica. Don't forget about the smaller islands though. Martinique, St. Lucia, and St. Maarten also have a lot to offer. It doesn't matter how many times we've been, every time we go, we fall in love with the Caribbean all over again.
What to Do In the Caribbean
Did you know that many Caribbean vacations are all-inclusive? This means that all the tacos, margaritas, and massages you could dream up are all free. Okay, not free but they're included in your vacation package. And that's all we're really looking for, isn't it?  During the day, play a game of golf, take the bikes out for a spin, or try your hand at windsurfing. During the evenings, wind down with a champagne cruise and some live music.
Don't forget that the best part of Caribbean vacations are the beaches. Rest on the soft sand and get that tan you've been wanting all spring. Then, choose from a cool dip in the sea or a soothing jacuzzi, cocktail in hand. Guests also enjoy the local culture, shopping, and nightlife. For something a little more adrenaline-boosting, try snorkeling, swimming with dolphins or sharks, or zip-lining through the lush island.
How tripcentral.ca Can Help
tripcentral.ca has travel specialists who have been to the destinations you'd like to learn more about. In the case that you're interested in a special feature such as golf courses, waterparks, discos, spas, and casinos, there are all-inclusive packages to meet your needs. Who says you have to break the bank to have fun?
For couples seeking a little romance, spacious suites, private pools, and catered sunset dining await you. For families with children, a kids' club, kids' pool, playground, and arcade are some pretty great features offered at some of the family-friendly hotels and resorts. From a romantic adventure to some good old-fashioned family fun, there is a perfect Caribbean out there waiting for you.
Luxury Vacations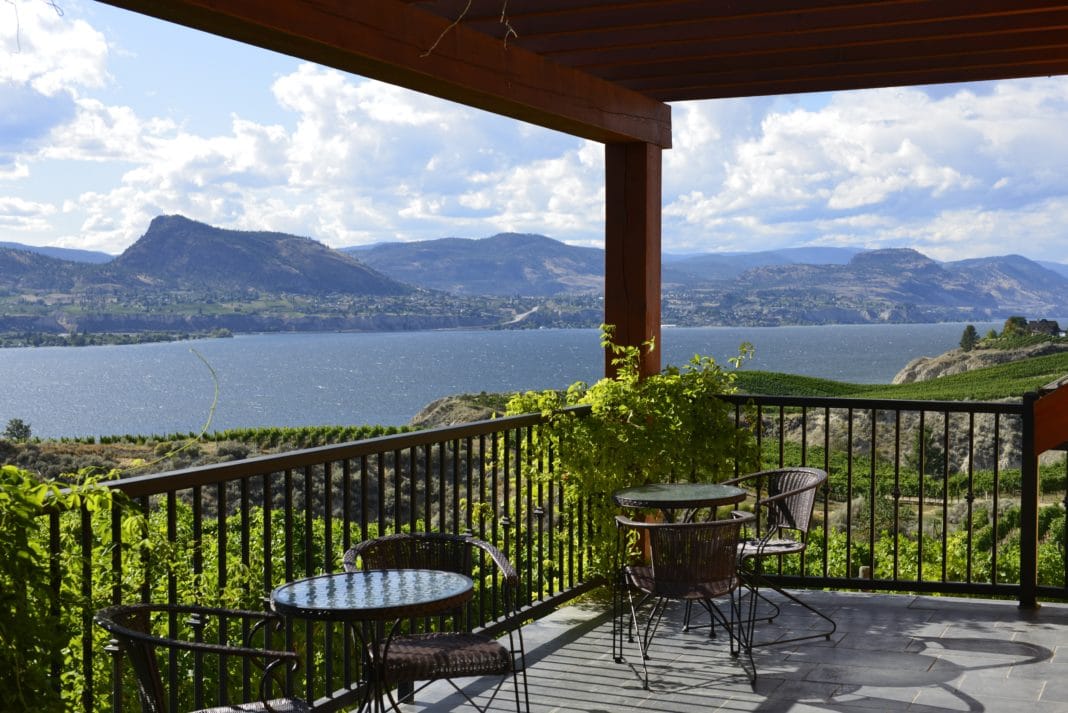 Experience true five star luxury. You can compare all-inclusive luxury vacations for multiple destinations all on one screen with the luxury matchmaker. From there, you can sort out your options based on your preferences or the best quality for your money.
Customize, Upgrade, or Tweak Your Package
Did you know that all of the tripcentral.ca luxury vacation packages can be adapted to your needs? This includes upgrading to business flights, upgraded seating for more legroom, etc. If the flights, dates, and times you see on the planning grid aren't working for you, ask an agent for help. You can have a custom package built just for you.
Why We Love the Trip Planning Grid
If you can't decide where to go, are trying to create a travel budget, or just want to see some options, tripcentral.ca has it all. Their trip planning grid offers an easy to understand layout, so you can see your options. Your preferences come first. Then, choose where you want to go and add special alterations from there.
The simple calendar lays out the pricing options month by month, so you can see the best time to go. You'll no longer have to hassle with opening multiple tabs and scribbling down notes to find those best deals. We love tripcentral.ca and we're pretty sure you will too.
We hope that this article helped you to learn a bit more about tripcentral.ca and how you can plan your next dream vacation. It's a lot easier than you might think. Choose from cheap flights, cruises, tours, hotels, and cars. Plan your perfect vacation now. It's only a few clicks away.
Where do you want to go for your next trip? From beach scenes, international vacations, casino resorts, and all-inclusive stays, you will find it all on tripcentral.ca. We highly recommend this service for planning your special getaway.
Related Article: ​​Pack Up + Go Will Plan Your Ultimate Mystery Vacation​​​