If you are looking to spice up your travel routine in 2018, this is just the activity.
If your travels take you to a coastal place in 2018, then why not take the chance and try your hand at surfing? Perhaps the best souvenir you can bring home is the ability to hang ten on a surfboard. It just so happens that surfing is especially a popular activity this year.
Pinterest recently released their list of the biggest travel trends for 2018. The popular online idea inspiration source tracked their user's pin habits to determine the top activities of the year. Amidst the unique suggestions were options like solo traveling, discovering secret destinations, and wine tasting trips. Taking a surfing class ranked high on the list of things to do.
Take the dive with surfing in 2018.
According to Pinterest's reports, the number of travelers searching for and saving the pin "surf classes" increased by 260 percent compared to last year's numbers. More and more people want to not only enjoy surfing, but do so in an exotic destination. Why not cruise along South Africa's enchanting seas or glide across the translucent waters of Bali while visiting.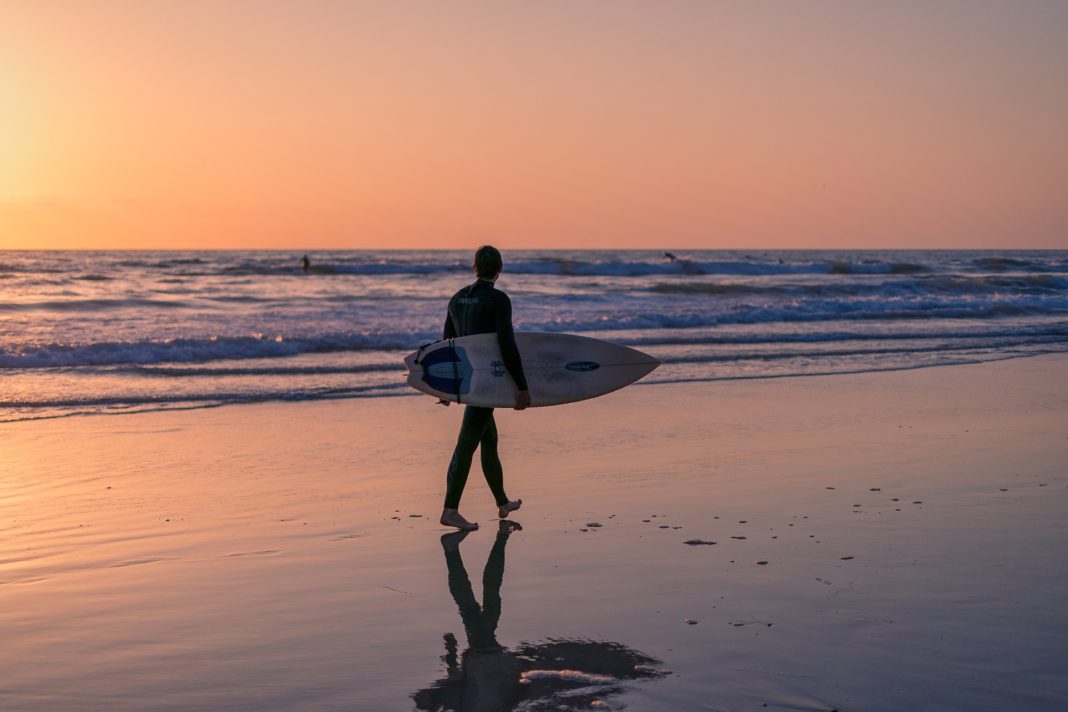 To schedule your first surf lesson, simply research the offerings of the specific place you are visiting. Oftentimes surf companies allow you to book a session in advance online. You can choose between a private or group lesson, depending on your trip style. If you want a truly authentic experience, just ask some locals who they recommend as a surf guru. Before you know it, you will be tackling the surf like a pro.
Will you be among the travelers riding the waves this year? Learn a new skill and enjoy the adrenaline thrill when you take your first surfing class.
Related Article: Oahu is a Surfer's Dream Come True