Attention travel fiends: there's a floating hotel and spa in the works that will live on the waters of Lule River in Swedish Lapland. No, we're not joking.
Ever hear of the Treehotel? This upcoming floating hotel and spa—called Arctic Bath—is the newest project of the same designers. That's enough to get us excited. Not only will this surely be an exceptional hotel, but it'll also provide an unbelievable view of the Northern Lights. They plan to keep the hotel open year-round so that it floats freely during the summer and freezes in place during the winter. No need to restrict yourself from experiencing this place to just one season!
With the skill of architects Bertil Harström and Johan Kauppi, the Arctic Bath will resemble a natural dam. It'll feature a circular structure with sturdy, local timber logs decorating the exterior. At the heart of the floating hotel is a large, ice-cold bath that will be kept at a biting four degrees. But don't worry, you'll be able to warm right back up easily. Soak in the warmth of one of the floating hotel's saunas, and then sit before your cabin's toasty log burner.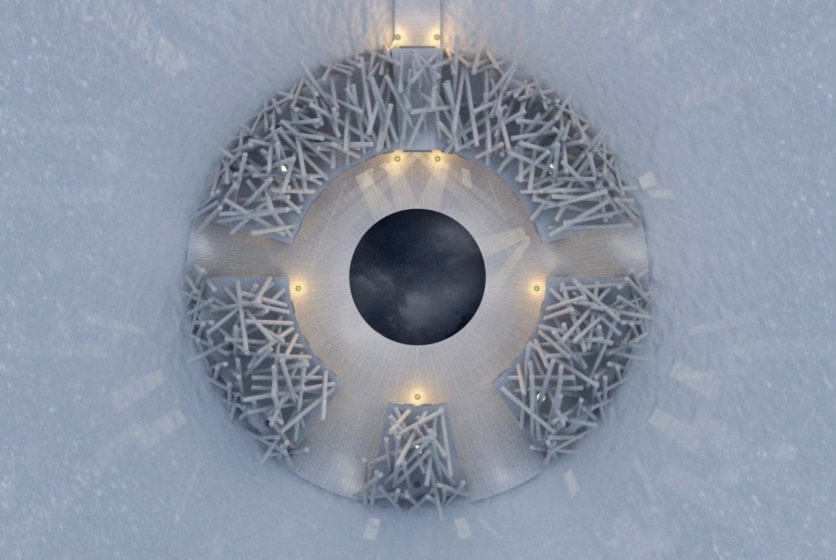 Six cabins will sit atop the river downstream from the main bath, each designed with minimalistic style and Scandinavian flair. These cabins will float individually in the summertime and freeze in formation around the hotel in the winter. The best part? The skylight featured in each room that's prime for watching the Aurora Borealis or gazing at the star-speckled sky. Picture yourself cozying up in a timber-walled room, in a floating hotel, log burner cackling, and stargazing with your loved one. If that doesn't make you itch for a vacation at the Arctic Bath, we don't know what will.
Arctic Bath is still in the making as we speak, but their plan is to open sometime in 2018. We don't know about you, but that feels like way too long before getting to experience this extraordinary place. But there's good news: once they have an open date, you'll be able to book your stay six months beforehand. So keep on the lookout, people! You don't want to miss your shot.
Related Article: 8 Best Places to See the Southern Lights—Aurora Australis